Autumn in Full Swing at Eagle Brae
It's almost November in the Highlands and we love this time of year at Eagle Brae. Our log cabins are surrounded by nature and wildlife, so let's take a look at what's to come in late autumn …
Autumnal Colours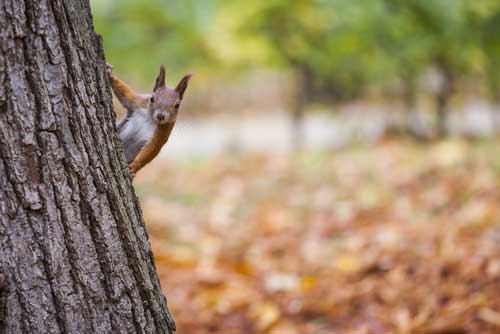 Our stunning Highland landscape is transforming as leaves turn red, gold and brown and fall from the trees. The stunning fall colours are at their most vibrant in November. It's a truly beautiful sight and the perfect time to visit us here at Eagle Brae. We are in the very heart of the Highlands, so there is much to explore. Be on the look out for red squirrels, peregrine falcons and rutting stags – some of autumn's seasonal highlights. As the nights draw in, retreat to our luxurious, warm and cosy hideaway complete with roaring fire.
Atlantic Salmon Spawning

November sees the start of salmon spawning season in Scotland. This is the time when adult salmon return from the sea to freshwater rivers to spawn. They have to travel upstream, leaping in and out of the water to battle fierce currents and waterfalls. The leaping salmon is a spectacle not to be missed and it's something to look out for on our own waters at Eagle Brae.
Migrating Birds

As birds get ready for the winter months, many migrate to warmer climates where food is easier to find. We may say goodbye to several species during autumn, but we also receive a whole host of winter visitors to Scotland. They come from colder northerly regions such as Northern and Eastern Europe, Canada and The Arctic. We look forward to welcoming our old friends the Whooper Swans, Woodcock and Goldeneye to Eagle Brae this November, among others.
Changing Colours

It's not just the leaves that change colour as nature prepares for winter. Creatures such as the mountain hare and ptarmigan will soon start to change from grey-brown to white. This helps them to stay hidden from predators in the white snowy landscapes of the Highlands.
If you're dreaming of spending November in the Highlands, contact the Eagle Brae team for a chat.