Eagle Brae is situated in arguably one of the prettiest areas of Scotland. There are mountains, lochs, valleys and beautiful countryside in every direction. So in order to make the most of your trip here, we thought we'd offer some walking directions to a secretive spot: Lochan Fada.
Often called just Loch Fada, not a lot of people know about it. At the time of writing, even Google Maps don't know about it, instead wrongly calling it as Allt na Traighean. So for a start, if you'd like to find it on a map, use the Ordinance Survey.
So whatever time of year it is, you can enjoy Highland walks like this. If you're looking for some walks near Beauly, then give this a go.
Walk from: Eagle Brae to Lochan Fada
Duration: Approximately 2.5 hours there and back
Suitable for: all the family (and dogs!). Some of this walk is on a steep track.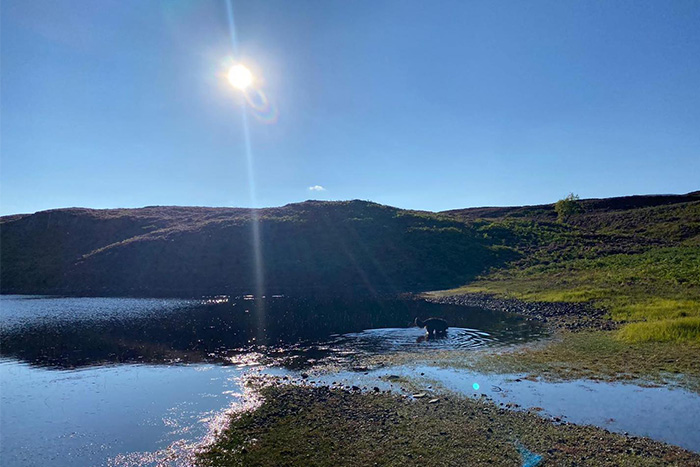 Getting To Lochan Fada
1) Drive from Eagle Brae to Struy village. So at the bottom of Eagle Brae hill, turn left as if you are heading to Beauly. The first cluster of houses you come across is Struy village. Parking is by the letterbox in Struy. Be aware that part of this walk requires to use the road. In the UK, it is advised that you walk on the right-hand side of the road when there is no path. This lets you see oncoming traffic, and it can see you. Be aware of traffic at all times.
2) Walk along the road as far as Cnoc Hotel on your left and continue on the main road.
3) Walk past the Erchless Estate sign on your right, and continue on that bit until you have gone past the right-hand bend with some metal railing on your left. It is very important you complete the right-hand bend and only then look out for a first layby and steep track on your left.
4) This is where you leave the road and begin your walk.
5) Follow the steep track and you will come up to a kissing gate. After 5/10 min you will reach a house on your right where there are lots of beautiful huskies. Keep on the main track as it slightly bends to the left.
6) Continue on this track for about 40 minutes until you reach the Lochan Fada on your left-hand side. It is about half a-mile-long loch very close to the track.
7) To reach the shore, it is best not to take a left too early. Instead, just continue walking until the track gets a lot closer to the water.
What to enjoy on the walk?
There are lots of interesting wildlife around Lochan Fada. Keep an eye (and ear) out for woodpeckers, mallards. woodcocks, black or red grouse, wild stags, hinds and calves and yellowhammers. It's always a good idea to have a pair of binoculars handy.
Wild swimming in Scotland is increasingly popular, and this stretch of water is ideal for such a pursuit as the loch is narrow and long. The water does seem to warm up if the sun shines for a few days. There is no weed growing in this loch which makes wild swimming much more enjoyable.
And lastly, don't forget to take your dog – they will love it up here!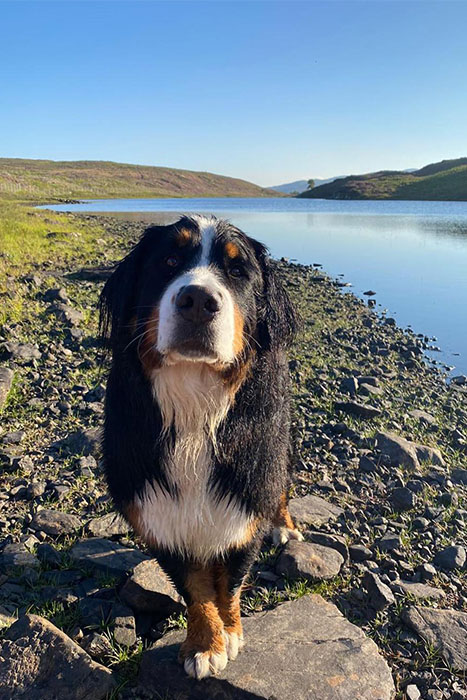 Some tips for the walk
Footwear can be anything really from trainers to walking boots. Most of this route is track. As with all walks near Loch Ness and the Highlands, be prepared for mud if it has been raining.
Lochan Fada makes for an ideal spot to take a picnic. It's quiet and picturesque, with lots of open space to enjoy. And remember to take a good camera to capture the beautiful rugged highland hillside. We'd love to see your photos on our Facebook page.