5 Eagle Brae Facts
Eagle Brae is gorgeous. There's no doubting that. It's why it makes the perfect getaway for a unique holiday in Scotland. Each of our log cabins has their own unique identity and feel, tailor-made to suit any number of different needs. Eco-friendly, hand-crafted and delightful, there's a lot more to love about our Highland hideaway then you may know.
1. Fitting Names for Lovely Holiday Homes
Each and every charming cabin here at Eagle Brae has its own identity and it shows. With different wooden furnishings and carved decorations adorning the walls, no two cabins are the same. And to insure their absolute individuality and uniqueness, they have each been named after our favourite birds. Aquila, for instance, is the Latin term for 'Eagle' – making it our signature cabin. Sat up on the edge of a sheer face overlooking Strathglass, Aquila has an eagle-eye view of the surrounding environment. Strix is another example: the Latin genus name for the Tawny Owl, it accurately reflects one of the many nightly, woodland noises you'll hear during your stay at Eagle Brae.
2. Green Roofs and Happy Hooves.
Our cabins almost blend in with the scenery due to their picturesque, storybook appearance and eco-friendly turf roofs. With the joint benefit of consuming carbon and providing superb insulation, the wildflower-grass roofs are a delight. Doubly so when you come to realise that we don't use hedge-trimmers or a lawn mower to trim the grass. Instead, we've our own little band of friendly goats, ready to 'mow' the grass and fetch some breakfast at the same time.
3. A Himalayan Touch.
Pawana, one of the masterminds behind Eagle Brae, hails from the Himalayan region of India and it really shows. Her sister, married to a master woodcarver, was brought in with his team of experts to create the decorative and unique motifs found throughout the cabins. And since it also get's pretty chilly round these parts, all our guests can buy one of our authentic Himalayan Nehru Jackets if they're feeling the cold. Completely exclusive to Eagle Brae and made of sheep's (or yak!) wool, they make for the perfect souvenir or gift.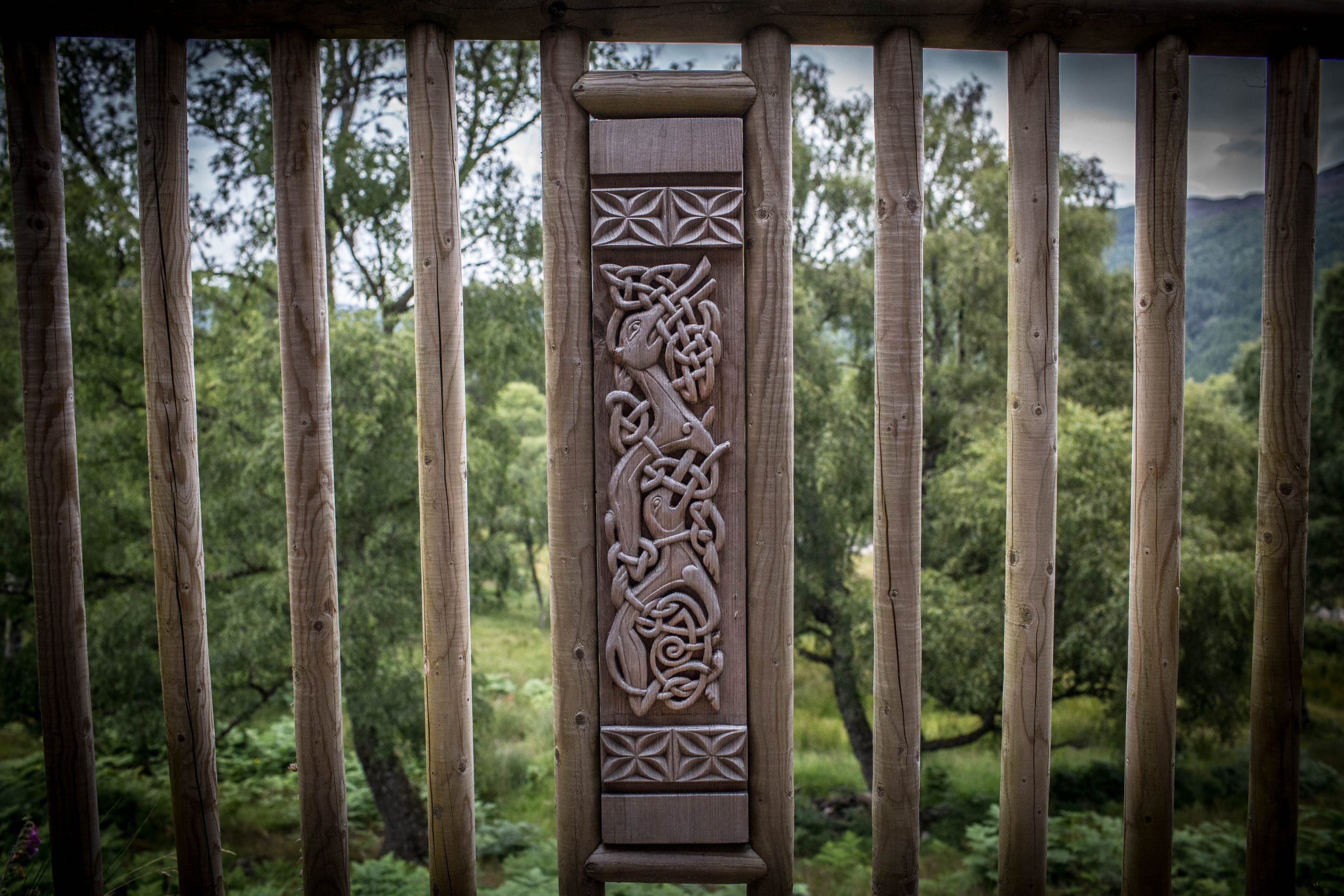 4. Mystery and Myth.
With a touch of mischief, Strix is one of the cabins that feature decorative taxidermy. Not to worry, not all of our cabins share this trait; be sure to check before you book in case you're a wee bit squeamish. Strix features the mounted heads of two 'Jackalopes', a fictional North American beast said to combine the traits of a rabbit with that of an antelope. Don't be too alarmed, Jackalopes aren't real … or at least we don't think so!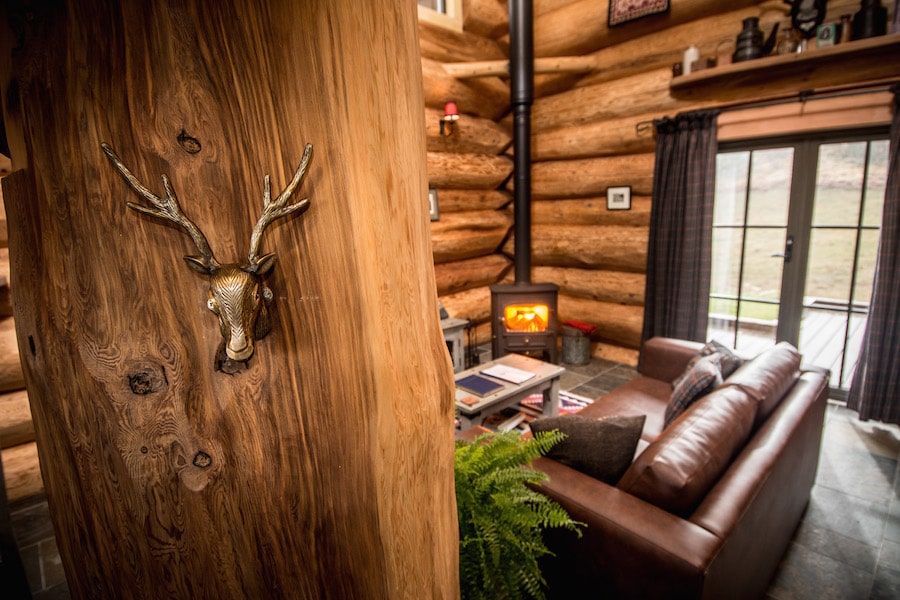 5. Hunting with a Camera.
Hunting has a long history in Scotland, though not everyone feels quite up to wandering around the forests and fields with a rifle in hand. An animal-friendly option that is steadily rising in popularity, especially amongst photographers, is Camera Stalking – one of the many activities we offer during your stay at Eagle Brae. As the name implies, Camera Stalking involves going out with a guide and 'hunting' down deer or particular birds with the perfect shot. It's a day-long activity that involves a lot of walking, crawling through grass and a picnic; perfect for the avid adventurer or wildlife enthusiast who wants to get up-close and personal in the field.
Eagle Brae is the perfect holiday vacation for families, groups or couples; with sprawling vistas and a plethora of wildlife. Hopefully, these five facts about our idyllic getaway has captivated you as much as the sights, sounds and unforgettable experience of Eagle Brae definitely.
So if you're looking for a unique holiday in Scotland, what are you waiting for?