Tips and resources for driving in the Scottish Highlands
Many of our guests choose to drive to Eagle Brae, whether they bring their own vehicle, or hire one on arrival in Inverness. Our hilltop location in the Scottish Highlands is around 40 minutes from Inverness, and it's a beautiful journey driving through dramatic Highland landscapes.
Look out for our wooden sign, marking the turn-off point, and take care when driving up our steep hillside. If you have any trouble getting up the hill, for example in icy weather conditions, give us a call and we can help you out.
There is a maximum speed limit of 15 mph on Eagle Brae roads. They are single-track with regular passing places. Please be aware of oncoming traffic and keep a lookout for any wildlife on the roads. Each of our log cabins has two car parking spaces. If your party is bringing more than two vehicles, please let us know in advance and we can advise on where to park.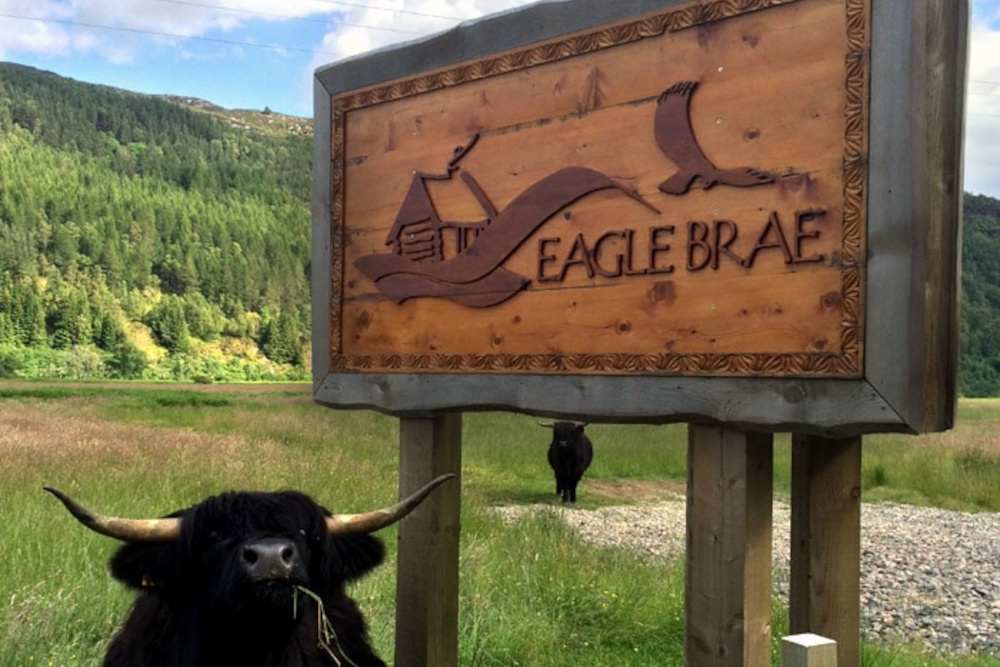 Hiring a car or bringing your own
If you are coming from outside the UK, check that you are eligible to drive here and you have the correct insurance and documents. You can view the rules on driving with a foreign licence and bringing a vehicle into the country on the UK Government website.
For those flying into Inverness, car hire is available at the airport. If you are coming in by train or coach, there are several car hire options in the city centre. Search car hire in Inverness.
Following the Highway Code
Remember that we drive on the left in the UK, unlike most of our European neighbours. So always keep to the left and pass on the right. Familiarise yourself with the Highway Code, which explains all the rules and guidelines that every road user must follow. This includes speed limits, signals, signage, road markings and more. You can view it online or purchase a copy here for your reference.
Staying safe on Scotland's roads
Country roads here are often narrow, steep and winding, and they may be single-track in places. Be alert for potential hazards, such as sudden bends and blind spots, animals on the road and slow-moving farm vehicles. Use the Road Safety Scotland website for important road user advice, including how to stay safe and visiting and driving in Scotland.
Take extra care when driving at night or in adverse weather conditions. Check the weather forecast before you set off and keep a travel emergency kit in the car, just in case you break down.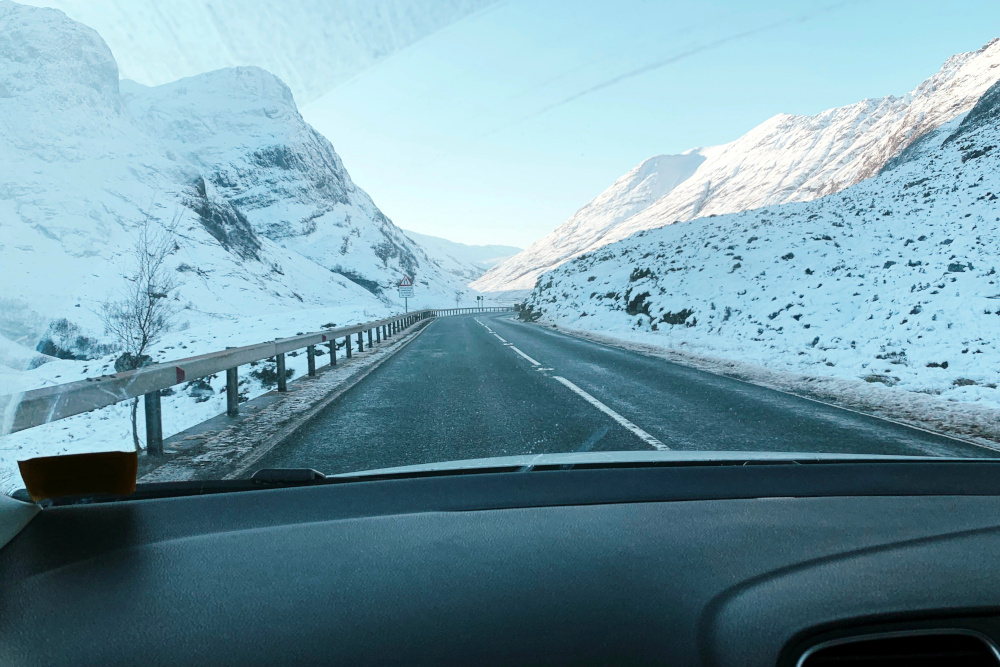 Driving through the breathtaking landscapes of the Scottish Highlands is a wonderful way to travel! Take a look at our blog for ideas of places to visit by car, during your stay with us at Eagle Brae.