Elopement weddings at Eagle Brae
Eagle Brae is our remote log cabin resort, nestled between the beautiful Glen Affric and Glen Strathfarrar in the Scottish Highlands. We specialise in intimate celebrations for ten guests or fewer. So our venue is perfect for elopements and small weddings. If you're planning on eloping to Scotland, this is a dream setting, surrounded by romantic scenery and diverse wildlife.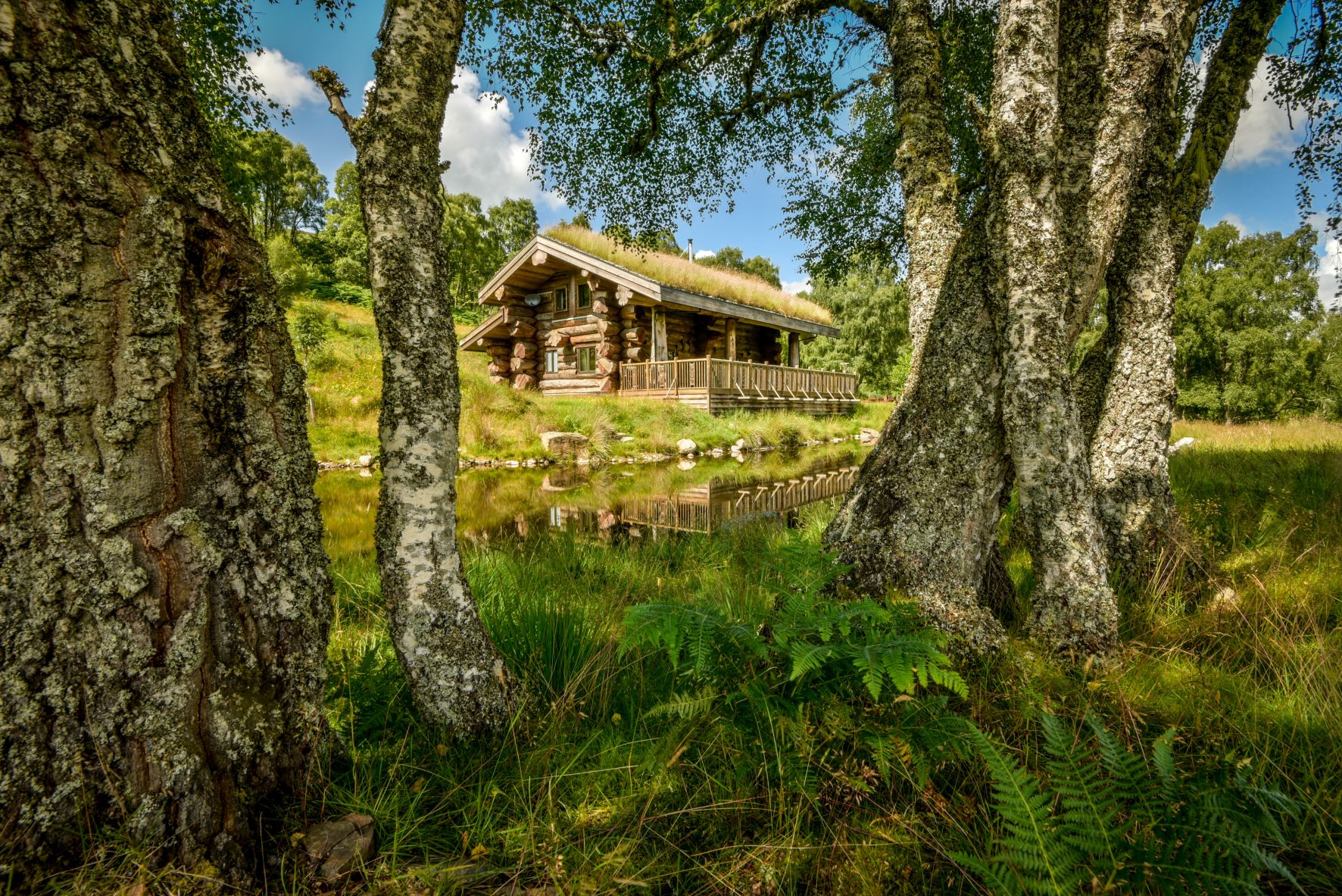 Eloping to Scotland
The tradition of eloping to Scotland dates back to the mid-18th century when English marriage laws were tightened. Young couples would hop over the border from England to Scotland, where they could tie the knot in secret, without their parent's permission.
Although times have changed, the idea of a romantic runaway wedding in Scotland still appeals to many couples. Nowadays, elopements mean different things to different people. Generally, they involve small wedding ceremonies away from home, but they don't have to be a secret. Invite close friends and family if you wish. Adopt the wedding customs you like and change or skip the ones you don't. You can have a special, meaningful elopement wedding, just the way you want it.
The rules and requirements
There are two different types of wedding ceremonies in Scotland, civil ceremonies and religious or belief ceremonies. Both can take place here at Eagle Brae, either indoors or outdoors. The ceremony must be conducted by a registrar or approved celebrant and you must have at least two witnesses (over 16) present.
There is certain paperwork that must be completed before getting married in Scotland. This includes a marriage notice form, which should be filed at least 29 days before your wedding date. For a full list of requirements for both civil and religious ceremonies, including what to do if you live outside of the UK, please see mygov.scot/getting-married.
Elopement weddings at Eagle Brae
Wedding ceremonies at Eagle Brae take place at one of our beautiful, handmade log cabins, where we can accommodate up to 10 guests for the celebrations. Weather permitting, the service can take place outside on the decking, but we also have space inside. You can arrange your own drinks and catering, and we also offer a concierge service for champagne, fine wines and delicious prepared meals. Our cabins are unique and characterful, offering spectacular hilltop views. We have ten cabins on the resort, which sleep either 2, 4 or 6 guests, so you can choose which is best for you. Our luxury accommodation is perfect for the wedding night and honeymoon.
To book an elopement wedding at Eagle Brae, please get in touch with us to discuss your requirements. If you are able to visit, we'll show you around and answer any questions you may have. If you live far away, we can make arrangements remotely. We'll also help as much as possible, by sharing local knowledge and recommending wedding suppliers, such as photographers and florists. Find out more about weddings and honeymoons at Eagle Brae and read blogs from real weddings here.