The Salmon Run
Salmon spawning occurs in late autumn, here in Scotland. Atlantic salmon hatch in freshwater rivers, but migrate to the sea when they are mature enough to survive in saltwater. When it is time to spawn, they swim back upstream to release their eggs. This migration back to the river is called "the salmon run". The fish must fight against the fast flow of the river to reach their breeding ground and you may actually see them leaping out of the water with incredible force.
Where to see the salmon leap
If you are staying with us at Eagle Brae in the lead-up to the spawning season, you may get to see the salmon run for yourself! This is a spectacle of nature, which you can observe in any of the headwaters at the top of the river systems around here, in Glen Strathfarrar, Glen Cannich and below Plodda Falls.
The greatest chance to see them leaping through waterfalls is generally early in the season, as they make their way upstream. This can be any time between January and November, depending on the river. The best time to see this in our rivers is between July and October. Good locations close to Eagle Brae are Deanie Falls and Culligran Falls on the River Farrar in Strathfarrar. Approximately half an hour's drive away, Rogie Falls on the Blackwater is another great spot.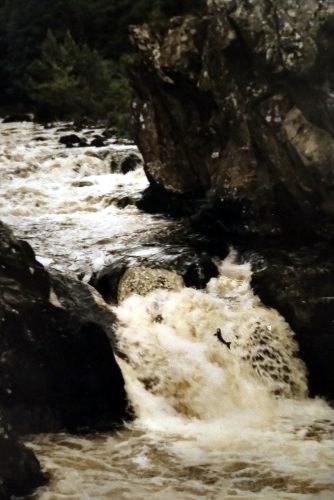 What happens next?
At the end of their incredible journey upstream, the salmon swim to the gravel beds, which are called redds, at the top of the river. Spawning usually takes place from November to December. The females release their eggs and the males immediately fertilise them, then they cover the eggs with gravel. After spawning, most species of Atlantic salmon die, although a small number do survive and return to the sea.
The eggs hatch the following spring and the young fish spend two or three years in the freshwater. On reaching 10 to 15cm in length, they go through a transformative process called smoltification, which allows them to survive in saltwater, and they leave for the sea. The majority of the salmon in our river system are one-sea-winter fish, known as grilse. This means they spend just one winter at sea and then return to the river of their birth to spawn, where the whole life cycle begins again.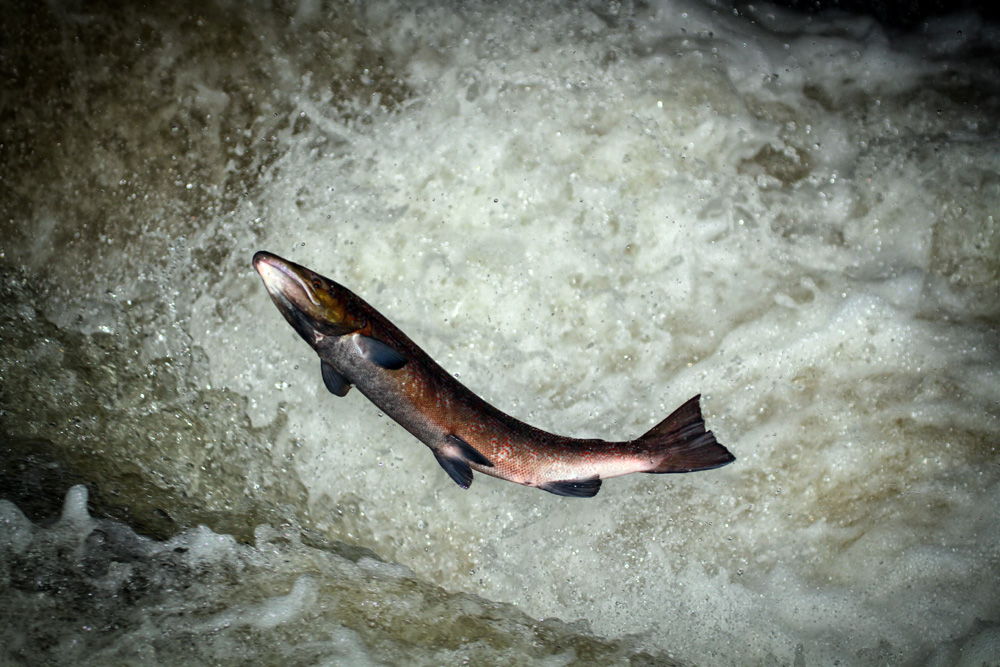 Wildlife holidays in Scotland
Find out more about Eagle Brae's secluded log cabin holidays in the Scottish Highlands, and the abundance of wildlife you can encounter here. Please contact us if you need any help at all in planning a wonderful wildlife break.