Top 10 things to do in the Highlands
The Highlands of Scotland is a holiday destination like no other! From visiting ancient ruins to taking selfies at Hollywood filming locations; no two days here are ever the same. In fact, there are so many different types of activities and attractions, that narrowing them down can be a tricky task! But do not fear – we've highlighted our top ten things to do in the Highlands, taken from our own experience and talking to our guests. So in no particular order of importance (because they are all fantastic!), here are our top things to do in the Highlands:
1. Visit the epic Plodda Falls and have your picture taken influencer style
The Plodda Falls are truly spectacular. View a waterfall as it cascades past trees towering high above your head. And don't forget to get your photo for Instagram!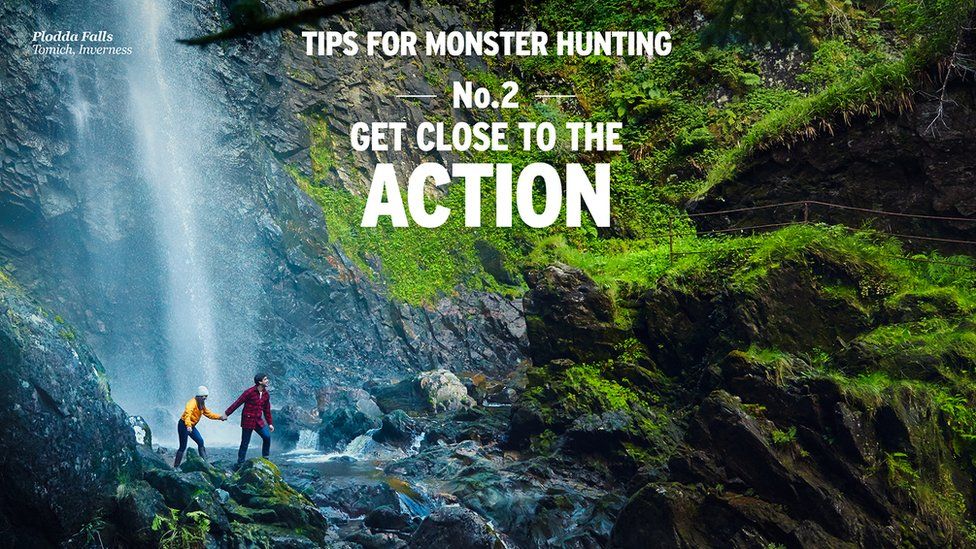 2. Go horse riding over the wilds of Glen Affric, Outlander style
Imagine the wind blowing your hair and the wilds of Scotland laid out before your eyes as you ride through the glens and over mountains. Make your Outlander dreams come true with a pony trekking adventure at any time of the year. We cannot promise you Jamie or Claire to whisk you off your feet, but we can promise you the experience of a lifetime on your sturdy steed. So sit back and relax and listen to stories and folklore of the area as your guide and four legged companion take you to parts of the Highlands mostly unseen. Experience the unspoilt wilds vehicles cannot reach and be sure to take your camera with you to capture the sights.
3. Stalk deer with your camera
And now to one of our favourite days out! Time to wrap up warm, pack a flask and get back to nature! Let's escape together for a day by landrover or Polaris and stalking deer with nothing but your camera. Sneak up and take some stunning photographs of wild red deer in their natural habitat. This really is the ultimate day out to get up close and personal with hidden gems in the glens close to Inverness and Loch Ness. And you will be guided by a local expert who knows just where to go and what to see:
4. Explore the East of Inverness Heritage Trail
Another super day out, with so much to see! And this time we are focused on the turbulent history of the region and some very ancient feats of engineering. So jump in the car and head east of Inverness to absorb some of Scotland's history on your visit. Firstly, visit Culloden Battlefield and walk in the footsteps of the red coats an Jacobites and they came face to face for a devastating battle.
And then step further back in time, two minutes down the road to the ancient Clava Cairns burial grounds. With no red tape or barriers, these burial chambers are of the few ancient artefacts of this age that you can still enter, touch and immerse yourself within. What's more, if you come out of the car park and turn left, just a two-minute walk along the road you will find the Clava/Culloden/Nairn Viaduct – yes it goes by all three names, so take your pick! And if you are lucky you might catch a train, riding across it. This viaduct is similar to the famous Glenfinnan Viaduct (as featured in Harry Potter).
Finally, it's time to take a trip up to Fort George for more on the history of our military in the area. And then relax on the fort walls – a hotspot for dolphin watching in the area. And if this isn't enough, head on to the historical and beautiful Cawdor Castle or the vast Nairn beach – a perfect spot for catching the sunrise and grabbing a bite to eat.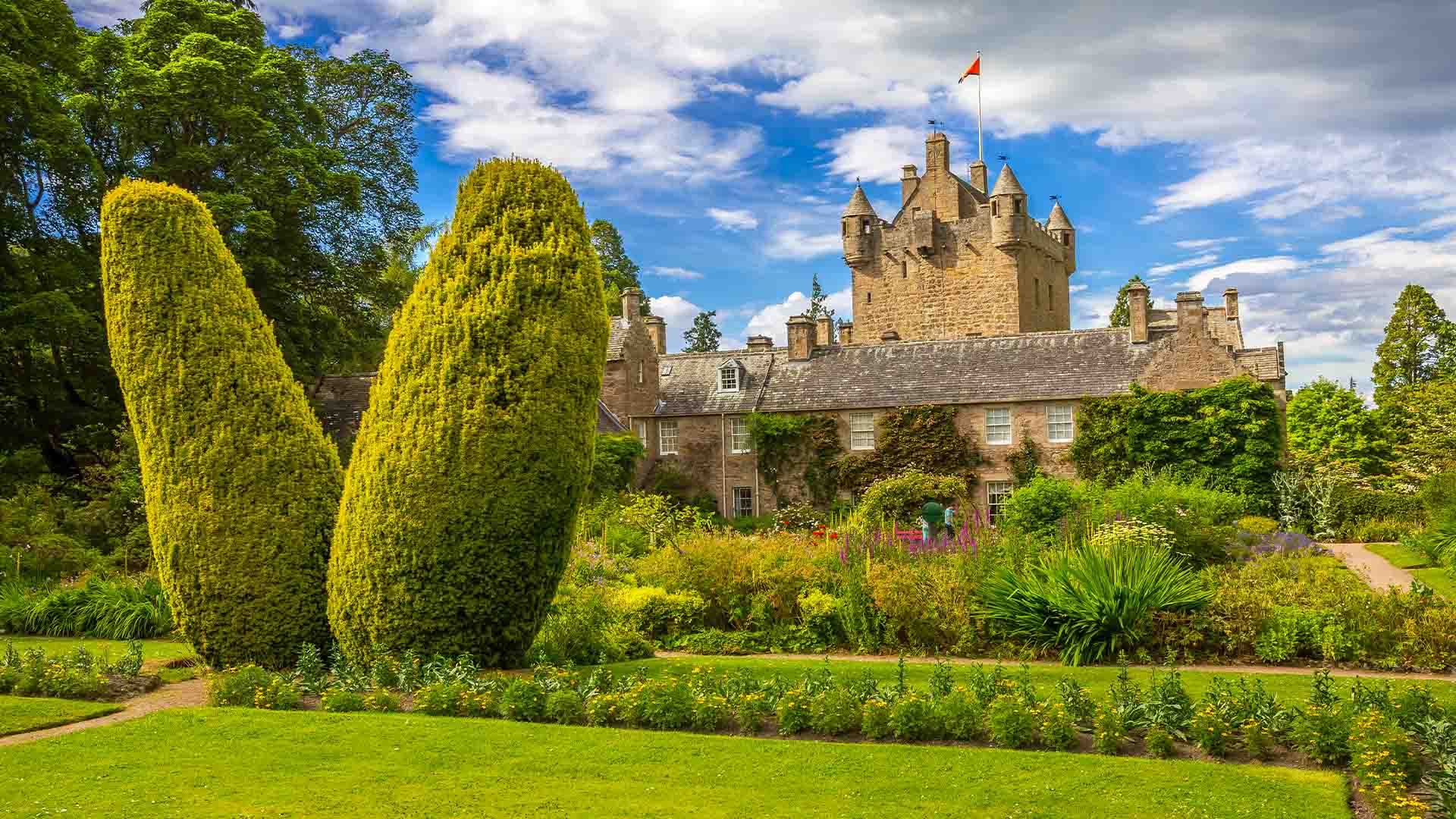 5. Cruise on Loch Ness
Take a boat cruise along Loch Ness with Jacobite or Loch Ness Cruises and see the wonders of Loch Ness including the famous Urquhart Castle. And keep your fingers crossed in the hope that you might spot the loch's shyest resident…! There are a number of options to pick from and most sail close to the ruins or Urquhart Castle. Oh and some are dog friendly too if you are looking for things to do with the whole family!
6. Tour all around Loch Ness
Take a day trip adventure around the circumference of Loch Ness. On route, take in sights such as Fort Augustus Abbey, the beautiful Loch Tarff, and Suidhe viewpoint for epic panoramas. And then to Foyer Falls, Boleskine Burial Ground, and Dunlichity church, where it is said the Jacobites sharpened their swords on a wall stone before the great battle of Culloden. You can still see the sword scores on the church wall! And at the opposite tip of the loch to Fort Augustus, you will find the beautiful Dores beach, where you can feed the ducks or stop for something to eat. And then we recommend poping into our wee town experience Leakey's bookshop in Inverness. Here you will find a delightful bookstore akin to Harry Potter – a truly wonderful sight!
7. Hollywood in Scotland
Into movies? Then the Highlands has you covered. Visit Glenfinnan viaduct, best known for being on the steam train route towards Harry Potter's Hogwarts. And there's also Glencoe where James Bond's Skyfall was filmed. And whilst you are on a sort-of James Bond themed tour, head on to Eilean Donan castle where parts of Highlander were filmed and you can attempt your best Sean Connery accent in style.
8. Take a canoe safari up the Aigas Gorge
And if you are looking for a way to explore Scotland that's a bit different? Then a trip up the Aigas Gorge is just for you. This is a wonderful experience for all of the family, with some spectacular sights along the way!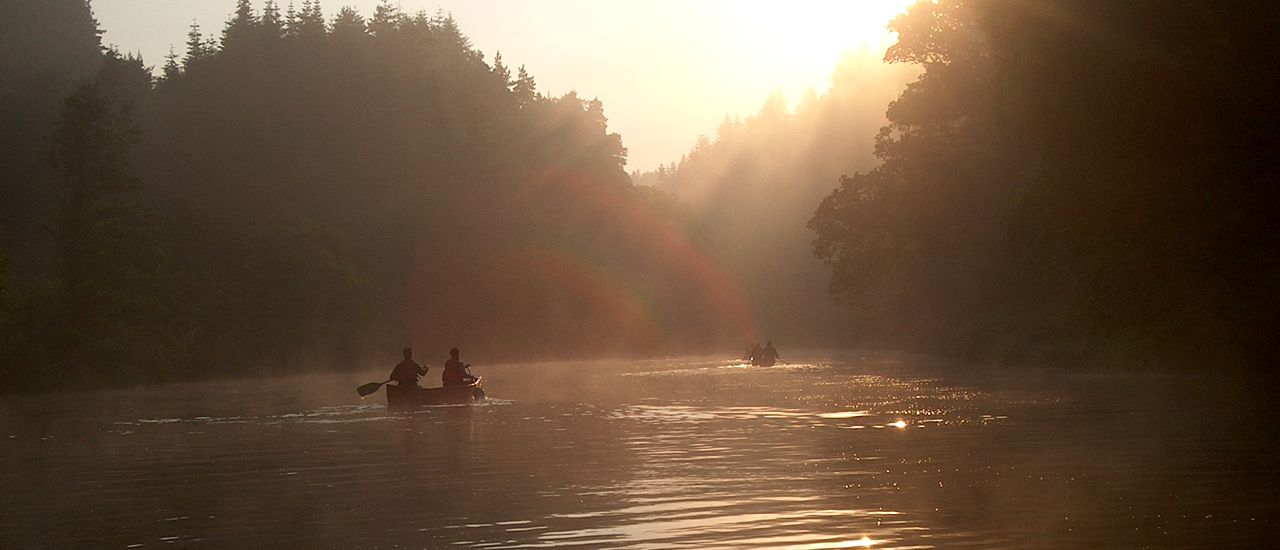 9. Go in search of whisky
No holidays in Scotland would be complete without a whisky tour or tasting! So join in a whisky trail to see our local distilleries such as Tomatin and Glen Ord before heading into Inverness for some fine dining alfresco with a whisky taster session at . But if finer dining is not for you, fear not, as there are loads of places to eat and drink in nearby Inverness that will suit every taste and preference. Or you can enjoy experiences such as champagne afternoon tea's, taster menus or good old fish and chips by the River Ness…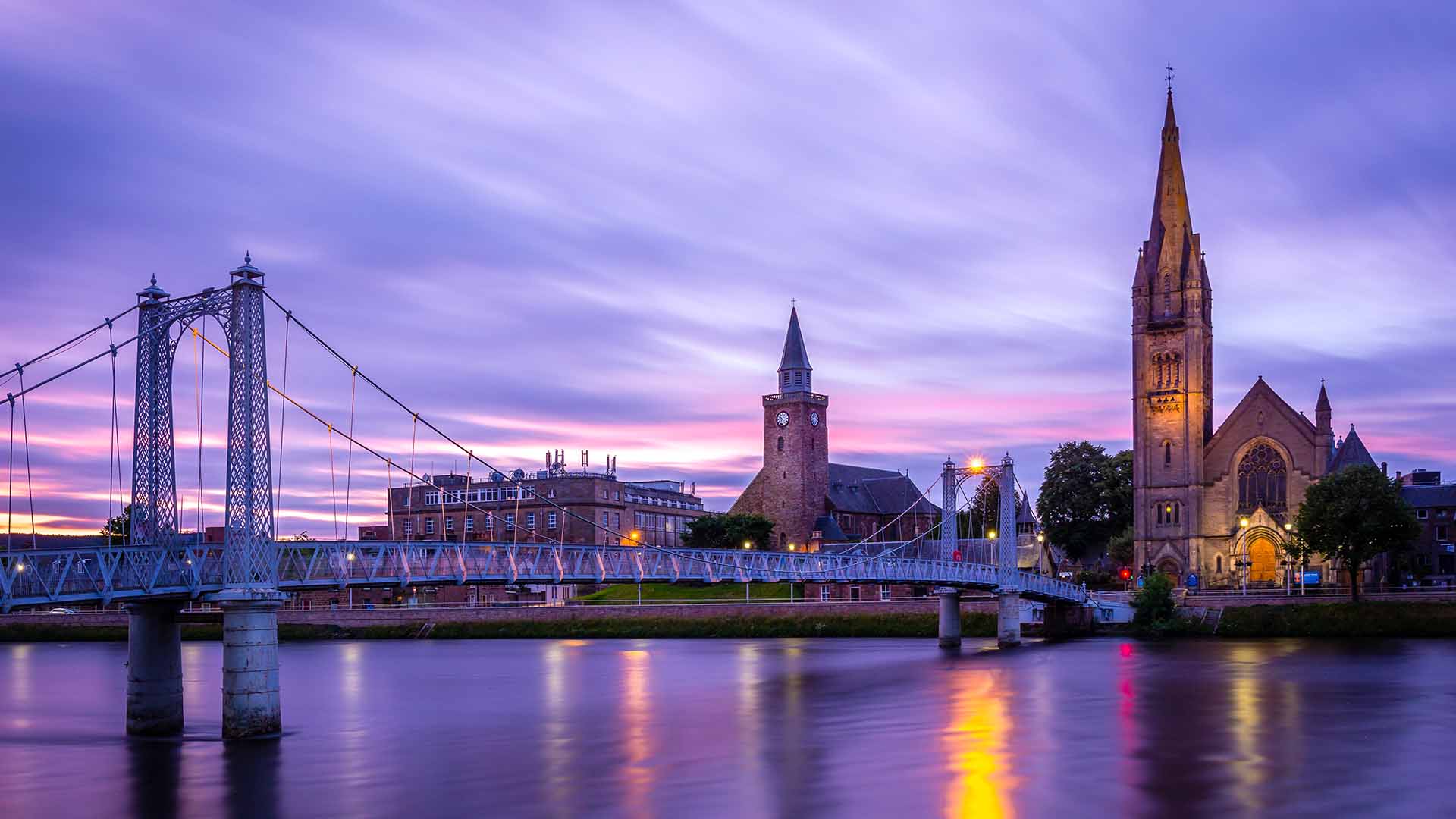 10. Just…relax!
Finally, here's something to do that means you don't even have to get up. Kick your feet up and relax in your Eagle Brae cabin with carvings to explore, deer to enjoy in their natural habitat, and the most epic birdsong ever. Who says holidays have to be hectic?
So there you are. 10 things to do in the Highlands during your stay at Eagle Brae. If you have any tips for future visitors, be sure to let us know on our Facebook page! In the meantime, check our availability and start planning your Highland holiday today.