Attractions on the north side of Loch Ness
Last time we brought you our guide to the south side of Loch Ness, so today we're focusing on the north side. This is where the better-known attractions tend to be. It's also the closest side to our Eagle Brae cabins and makes a great day trip for our guests. Our closest Loch Ness village is Drumnadrochit, around a half-hour drive away. From here, you can travel down the north side of the loch towards Fort Augustus, or up towards Inverness. There's so much to see around Scotland's most famous loch. So let's take a look at some of the highlights…
Loch Ness Centre
Starting in the village of Drumnadrochit, the Loch Ness Centre is a great place to begin your adventures. Having just undergone a major refurbishment, the centre explores the legend of the Loch Ness Monster through immersive experiences and real objects and artefacts. Deepscan Cruises are also available from April to October, where you can sail on the loch, search its depths using sonar equipment and learn more about the scientific research that takes place there.
Urquhart Castle
Then visit the nearby remains of Urquhart Castle and enjoy glorious views out across Loch Ness. Explore the castle ruins and soak up over a thousand years of Scottish history. Once a great medieval fortress, this castle has had a rich and turbulent past.
Divach Falls
Divach Falls, just south of Drumnadrochit, is a dramatic waterfall, cascading 100 feet into the Divach Burn below. Take a 30-minute walk to the falls and back through peaceful oakwoods and take in spectacular views over the falls.
Clansman Centre
Heading towards Fort Augustus at the bottom tip of Loch Ness, step back in time at The Clansman Centre. Usually open from March to October, its recreated turf house shows the Clansman and Highland way of life in the 17th century.
Allt Na Crìche
A beautiful forest trail, following the Allt na Crìche burn. This is quite a steep walk, with slopes and steps, taking you to a wonderful viewpoint looking out over Loch Ness below.
Abriachan Wood
This time heading up the northern shores of Loch Ness, towards Inverness, Abriachan Wood offers a beautiful woodland trail with rare wildlife and magnificent views.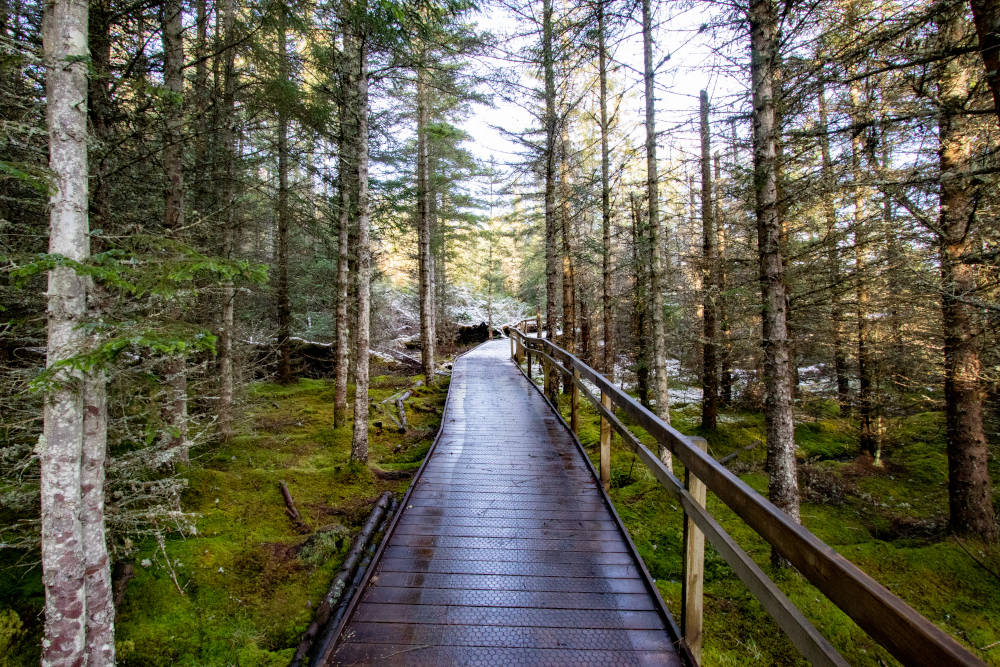 Dochgarroch Lock
Continue to Dochgarroch Lock near the top of Loch Ness for a picturesque walk along the Caledonian Canal towpath. Here you can also go on a Nessie-hunting cruise with Loch Ness by Jacobite and shop for luxury gifts at An Talla.
Great Glen Way
This long-distance walking and cycling route from Fort William to Inverness follows along the northern shores of Loch Ness. The Great Glen Way passes close to all of the attractions listed above and more! You can walk the entire route in around a week, or simply choose any section to complete. Suitable for all abilities, take in the abundant wildlife and spectacular scenery along the way.
These are just a few of the many things to do on the north side of Loch Ness. Discover more attractions and experiences to enjoy during your stay with us at Eagle Brae in our local blog. And please get in touch if you need any further help in planning your trip.