Facts About Glen Affric
Here at Eagle Brae, we're lucky enough to be nestled between the magnificent Glen Affric and Strathfarrar in the Scottish Highlands. Our tranquil setting allows you to be at one with nature in one of Scotland's most breath-taking locations.
National Nature Reserve
Glen Affric is home to more than 30 miles of ancient pine forests. It also has one of Scotland's largest ancient Caledonian pine woods.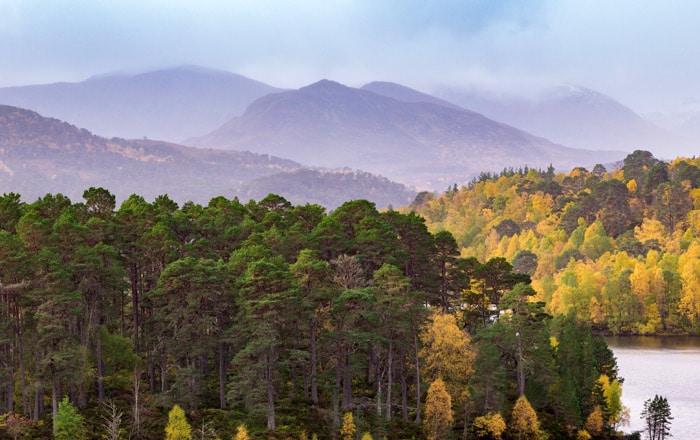 Here, you'll find wildlife species such as otters, red squirrels, red deer, osprey, native pine martens, and black grouse.
Because of its outstanding natural beauty, Glen Affric in Scotland has been declared a protected National Nature Reserve.
Eagle Brae is in the heart of the Highlands, surrounded by stunning Scottish landscapes. Our Glen Affric accommodation blends in with the environment and our cosy log cabins are eco-friendly and made from natural materials.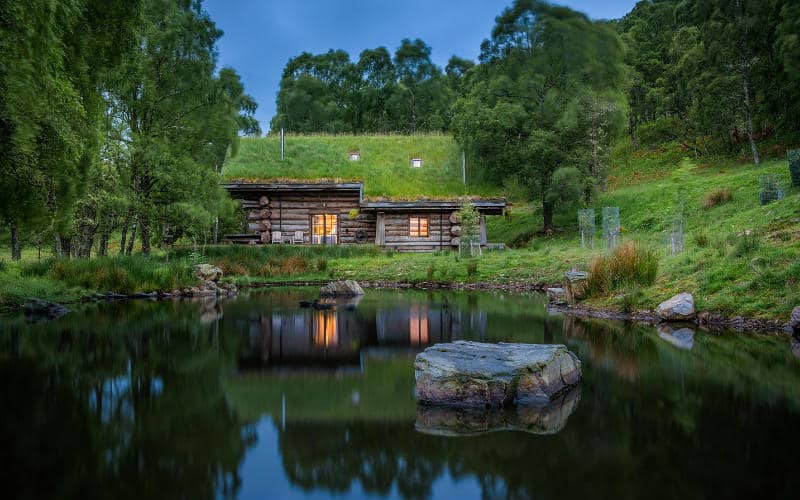 Magical Natural Delights
If you love nature and the great outdoors, you're going to love Glen Affric. Here, you'll find a blend of soaring pine trees, shimmering lochs, vast moorland and snow-capped peaks. Bursting with wildlife, you'll see plenty of diverse species, from swooping golden eagles and pine martens, to red deer and red squirrels. Sit on the banks of a vast loch and enjoy a picnic. Or, take a stroll through the woods and soak up the smells and sights of nature.
Best Glen Affric Walks
If you love to hike, there are plenty of walking trails in Glen Affric to suit all levels. Start with a visit to Dog Falls, a waterfall that cascade through a canyon. Then, take a stroll along the tranquil shores of Loch Beinn a'Mheadhain. Follow the trail that runs along the River Affric, and you might even get close to some passing red deer. And, Plodda Falls is not to be missed where you can stand on a platform and watch the water rush drop 46 metres down to the forest below. Choose from the Plodda Falls Trail and Tweedmouth Trail, where you'll pass through woodlands and walk alongside the rushing river to reach the waterfall.
So, if you're looking to plan a visit to the majestic Glen Affric, why not stay at one of our charming log cabins at Eagle Brae? Here, you can embrace nature from every angle. Whatever time of the year, you'll find plenty to see and do in this glorious part of the Scottish Highlands.