A unique Scottish holiday destination
Eagle Brae is a unique holiday destination in the Scottish Highlands. Sitting on a remote hilltop in the magnificent area of Strathglass, everything possible about our luxury log cabin resort is hand-made, sustainable and the finest of quality. We work with many local businesses, to bring you an authentic Highland experience. But we also bring a touch of India, through our family connections. So today, we're sharing some of these Indian and Himalayan touches, which help to create Eagle Brae's unique style.
Our Indian and Himalayan connections
We have strong family ties with Himachal Pradesh state, between Kashmir and Nepal, in the Indian Himalayas. Eagle Brae owners Mike and Pawana first met there, in Pawana's home village, and you can see the Indian influences throughout our resort.
Wood carvings
The beautiful hand-carved signs and motifs throughout Eagle Brae and our cabins, are an important part of our look and character. Pawana's sister Nirmala is married to master woodcarver, Bickay Thakur. He and his team of experts have carved these amazing, intricate designs in India, by hand using chisels. The carvings appear on signage around the village, and on large flat panels within each cabin. They are all different and depict Scottish figures, animals, and Pictish motifs.
Furniture and furnishings
Every log cabin is fitted out with special custom-made furniture and furnishings, which you won't find anywhere else. These include our beautiful mango wood furniture from Jodhpur Rajasthan, and sheesham rosewood kitchens also from Jodhpur. As well as tweed curtains from Himachal Pradesh and cotton rugs from desert villages in Rajasthan.
Your welcome hamper
All guests receive a welcome hamper when they arrive at Eagle Brae, no matter how long they are staying with us. They contain a selection of local items, such as whisky, oatcakes and shortbread. And for the Indian touch, we've added a pack of hand-rolled sandal wood incense sticks, which produce a rich, soothing aroma. You can use them in your cabin or take them home with you.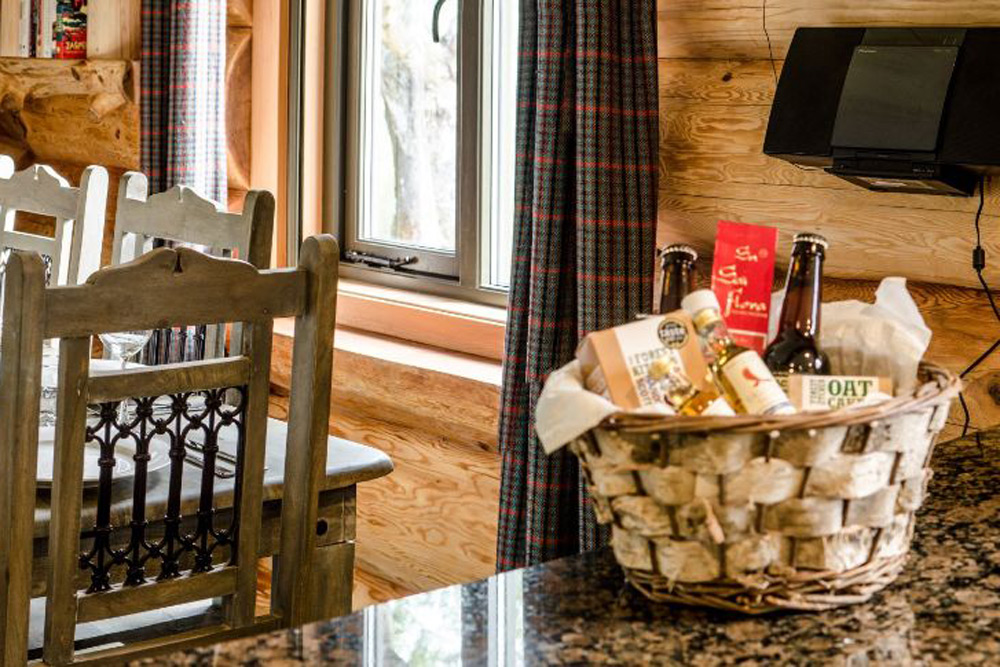 In the shop
We have our own shop at Eagle Brae reception, plus an online shop, where you can purchase Eagle Brae items for yourself. You'll find plenty of Indian influence here too. From our traditional Nehru jackets and waistcoats, and Kului topis hats made in Himachal Pradesh, to specially commissioned cotton rugs, and the same Indian incense from your welcome hamper.
Home-cooked meals
If you don't fancy cooking from scratch during your stay with us, you can order in a home-cooked meal to pop straight in the oven. And in true Eagle Brae style, there's a taste of India here too. Try our Himalayan venison curry or Jaisene's chicken curry. You can even cook them at home, as we have provided the recipes here.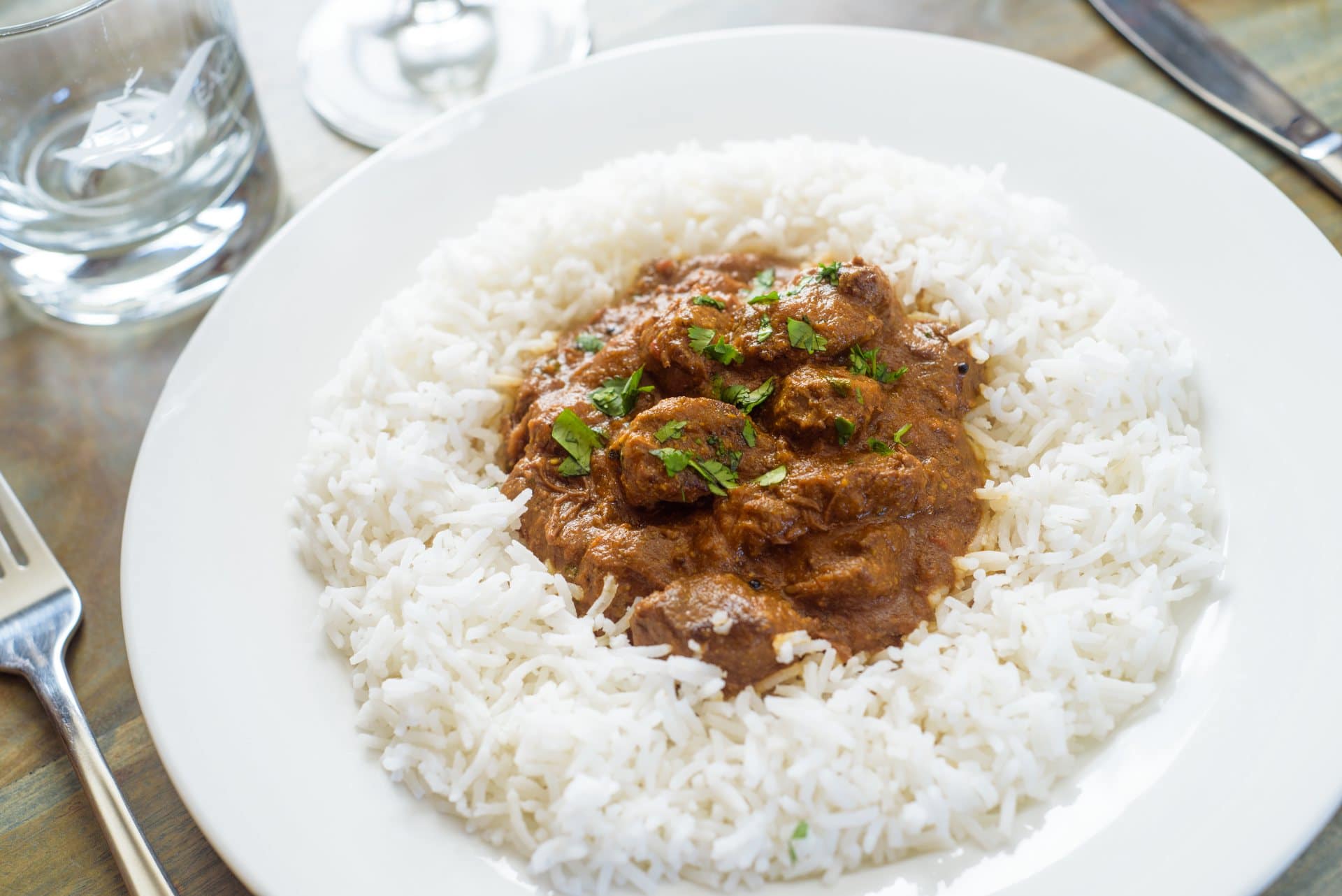 Our special blend of Scottish and Indian influences is part of what makes us such a unique holiday destination. So come and stay with us here at Eagle Brae and experience a touch of India in the Highlands!