Eco-Friendly Holidays at Eagle Brae
While you may well be aware of the magnificent log homes of Eagle Brae, you might not know that we offer sustainable, eco-friendly holidays. So, here are some facts about our Highland hideaway and how we like to work with nature, not against it.
Sustainably Built
Our log cabins are built using western red cedar logs. Creating a strong, safe and environmentally sound structure. With renewable materials, minimal build energy and thermal efficiency. Nothing here is mass produced, and everything that can be hand-made is. Find out more about our sustainably-built log cabins here.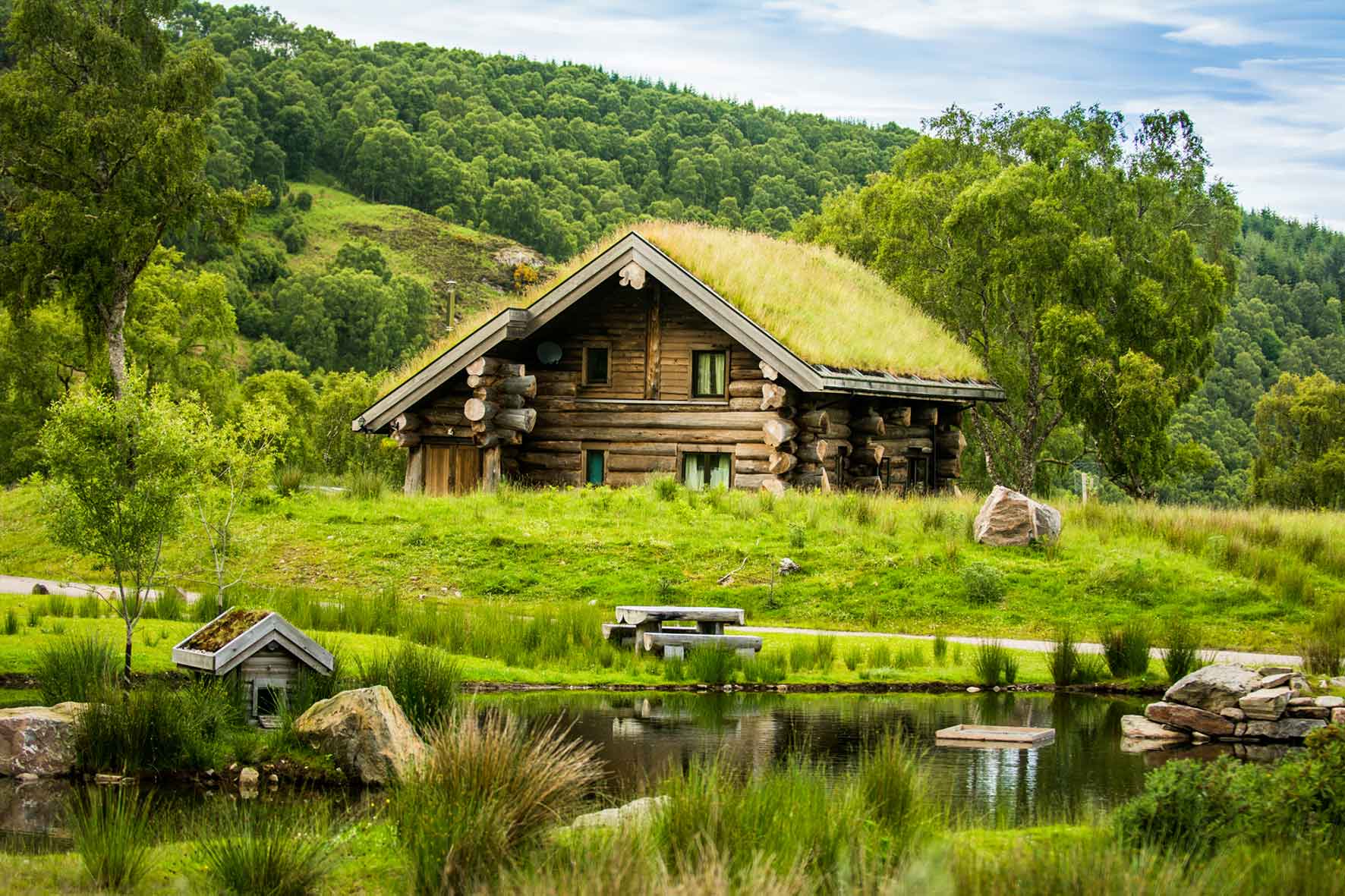 Micro-Hydro Scheme
One of the most impressive eco-friendly features of Eagle Brae is the 60kW turbine. This is part of the micro-hydro scheme that provides electricity and hot water to all our cabins. The scheme converts potential energy in our small waterways into kinetic energy, which is used to generate electricity. In collaboration with the local fishing board, we have ensured the energy-producing scheme has as little impact on the environment and wildlife living in it as possible.
So, how much energy have we saved? Well, to date we have generated 1.6m kWh of hydroelectricity and exported 1.2m kWh of that to the grid. A whopping saving on importing carbon-heavy energy!
Biomass Pellet Burners
Each cabin has its own wood pellet burner, which keeps our cabins warm throughout the year with underfloor heating. This energy source is renewable, efficient and low-carbon. The fine wood dust pellets, from a local supplier, are fed into the burner by a small hopper.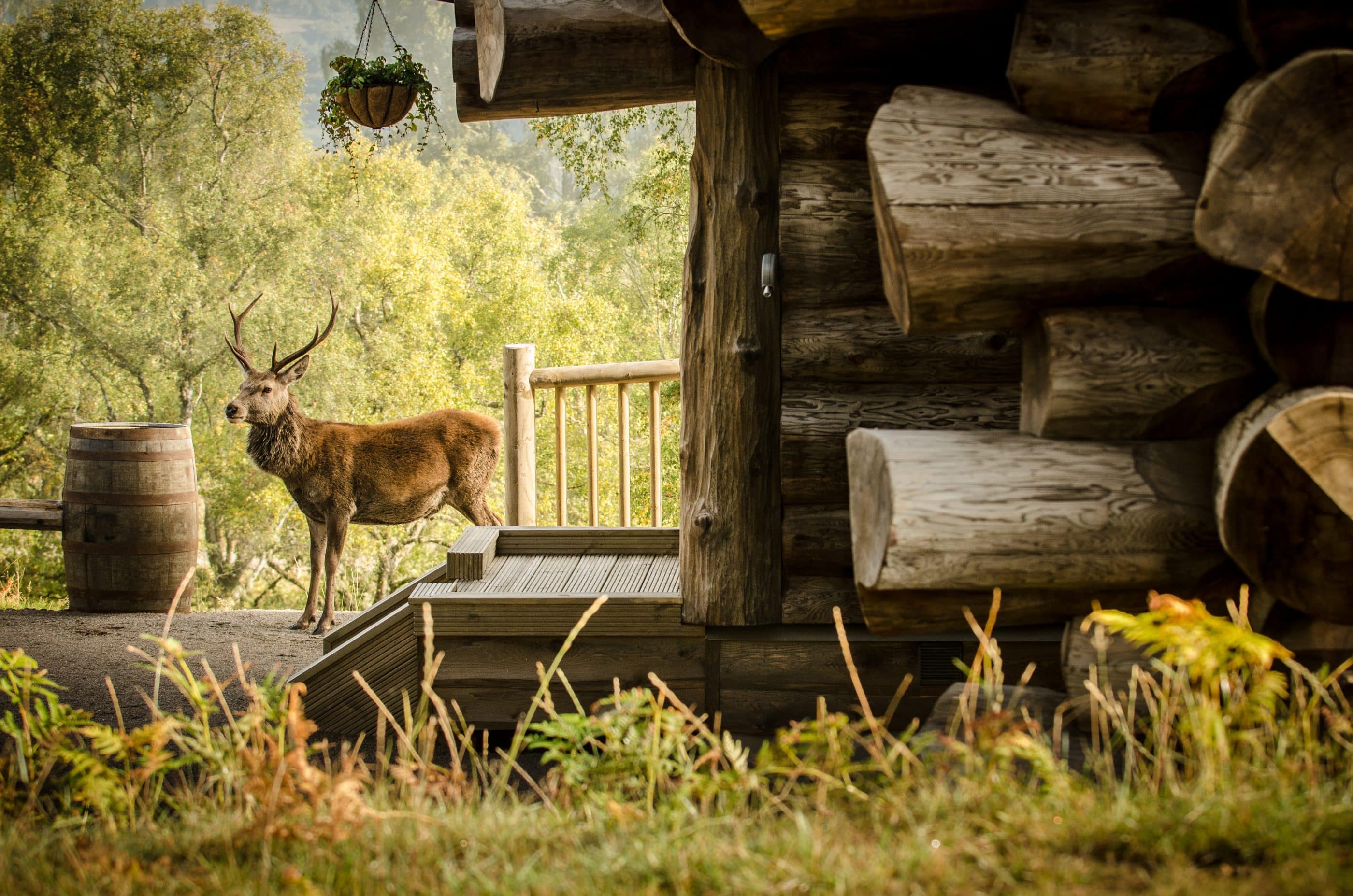 Turf Roofs
Another modest eco-friendly advantage of Eagle Brae is the turf roofs on the cabins. Mike Spencer-Nairn, founder of Eagle Brae said: "These roofs not only consume carbon but also provide superb insulation to save energy". So you can rest easy knowing you'll be saving energy without even knowing it.
Our roofs also replace the green space lost to the building footprint, by moving it up to the roof. Up here, the turf is protected from our wild deer grazing, encouraging an even better area of wildlife-friendly grass and wild flowers.
Natural Water Supply
Our water source is a natural, sustainable underground supply, which we treat on-site and gravity feed to all our cabins. Meaning no carbon heavy treatments or nasty chemicals.
Tree Planting
Of course, an eco-friendly establishment would not be complete without some tree planting. And that's exactly the case with Eagle Brae. We recognise that our guests are not quite as eco-friendly as Bilbo Baggins in The Hobbit. So to account for this, every visitor to Eagle Brae has the opportunity to plant a tree. There's a huge variety of trees to choose from – elm, oak, Himalayan blue pine, Scots pine, horse chestnut. The list goes on! These trees will last a lifetime so when you return for your next visit, you can take a look at that tree you planted and see its growth!
Electric Vehicles
We now have our own environmentally-friendly electric Polaris vehicle that charges on hydro power overnight. Our guests with electric cars may use our Tesla charge point on site. Those with different electric cars can plug in via the cabin, using their own cable (the cabin connection is a standard 3pin plug). Also, the nearby villages of Beauly and Dingwall, have dedicated car charge points. So it has never been easier to go electric.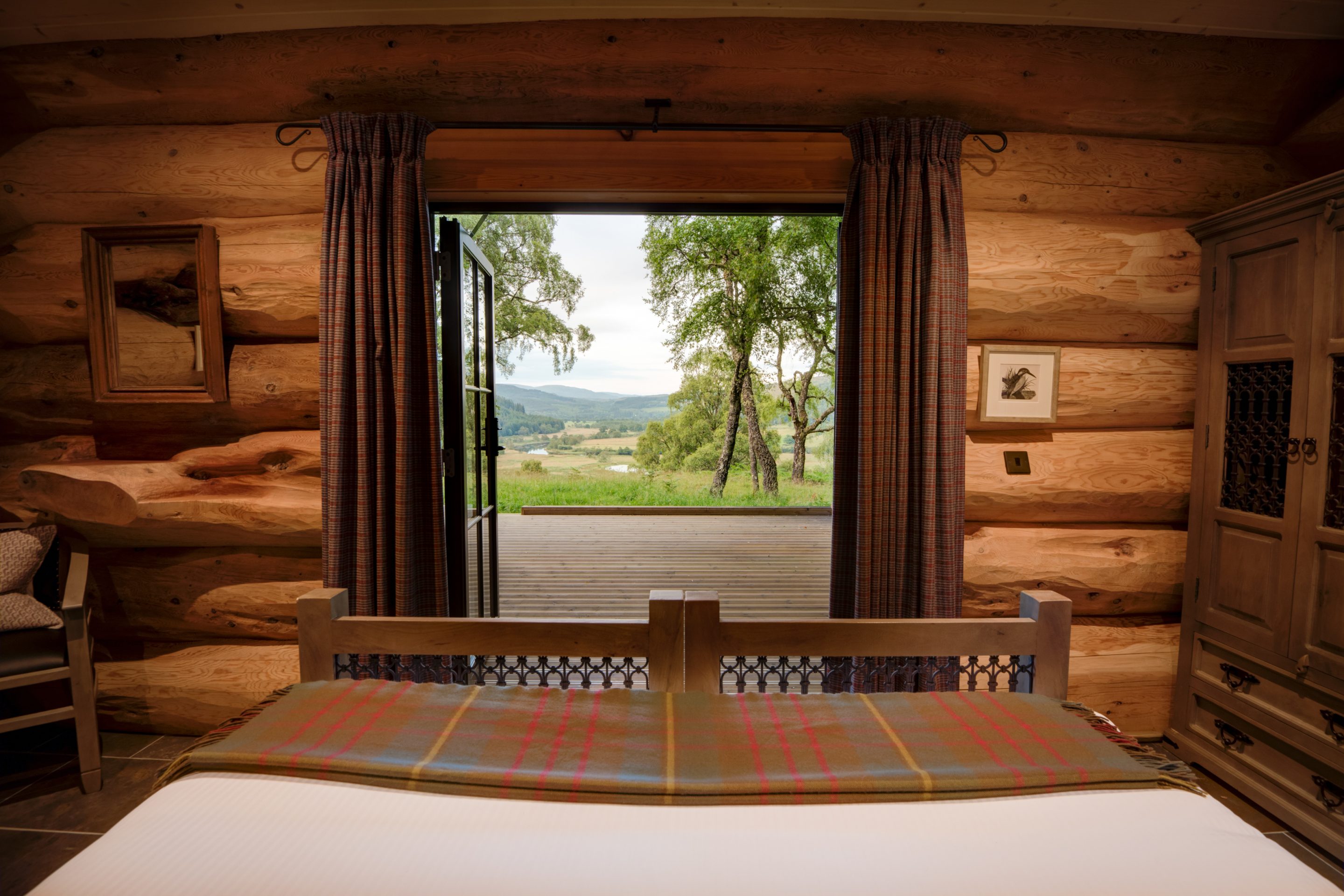 Recycling
We believe genuine sustainability is a way of life. It's why we ask all our guests to tread lightly on the environment by conserving energy, preserving water and recycling whenever possible during their stay. Each cabin has recycling bins for glass and kitchen waste, which we compost on site, so that everyone staying at Eagle Brae helps contribute to a cleaner, greener, sustainable future for all.
In Everything We Do
We strive to be eco-friendly in all we do here at Eagle Brae. Our team are always thinking about the environment and any ways, big or small that we can make a difference.
For example, when servicing our cabins, we use a tuktuk to drive around, rather than larger vehicles. Our concierge service consolidates multiple guest grocery requirements into single vehicle journeys to Eagle Brae. We also offer home-cooked meals, meats and other supplies on site, which do not need to be transported at all. We sell natural, locally sourced and home-made items in our shop and include some of them in your welcome hamper. Such as our home-made elderflower cordial, made with foraged flowers.

We are proud to be one of the few ecotourism destinations, continually striving to offer luxury carbon neutral accommodation in the Scottish Highlands. Miles away from the bustling cities, surrounded by wild glens, roaming wildlife and breath-taking scenery, we're committed to conserving energy and preserving the environment, both now and in the future. Find out more about sustainability at Eagle Brae and browse our eco-friendly log cabin holidays. If you have any questions at all, please don't hesitate to ask.