Why the Highlands can't be beaten for a wedding
With dramatic scenery, an abundance of wildlife and some stunning, unique wedding venues, it's hard to beat the Scottish Highlands as a fantastic place to get married. Whether you envisage yourself saying I do by a loch, in a woodland, in a castle, or with mountains and Munros as your backdrop, the Highlands has it all. And you can legally get married almost anywhere. Your imagination can run wild with where you want to get married, as long as your celebrant or minister is happy to attend your choice of space!
There are 2 different types of marriage ceremony you can have in Scotland:
1. Civil ceremony – can take place in a registration office or anywhere agreed with the registrar, except religious premises
2. Religious or belief ceremony – can take place anywhere by someone approved to conduct a ceremony
And the Highlands are beautiful all year round, regardless of the season. May to August is green and lush. And it tends to be warmer. The leaves begin to turn throughout September and October, and the Highlands are awash with rich golds, auburns and reds. Winter runs from December through to March, with the best times to expect snow in late January to mid-February.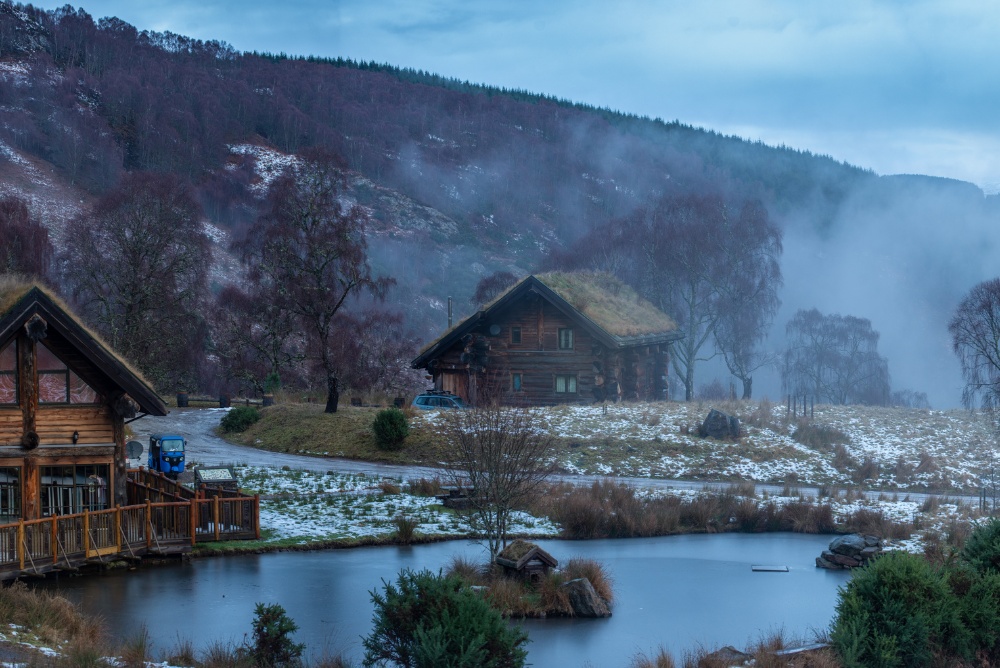 A Highland wedding at Eagle Brae
Eagle Brae should be on your list if you are looking for genuinely magical and unique wedding venues in the Highlands. There is nothing better than a Highland wedding, and we love helping our guests to arrange their special day. We can accommodate beautifully intimate weddings with approximately 12 people. And the added benefit is that everything happens in your own cabin. From the ceremony right through to the celebrations afterwards!
Set in 8,000 acres of untouched Highland wilderness, our log cabin village is the stuff of dreams. Surrounded by scenery to die for, with all the wildness and drama to ensure you have stunning photos too. The hand-made cabins are uber-luxe, beautifully designed inside and out with great attention to detail. Love, heart, and soul have been poured into every cabin, built from colossal cedar wood logs and filled with quirky décor.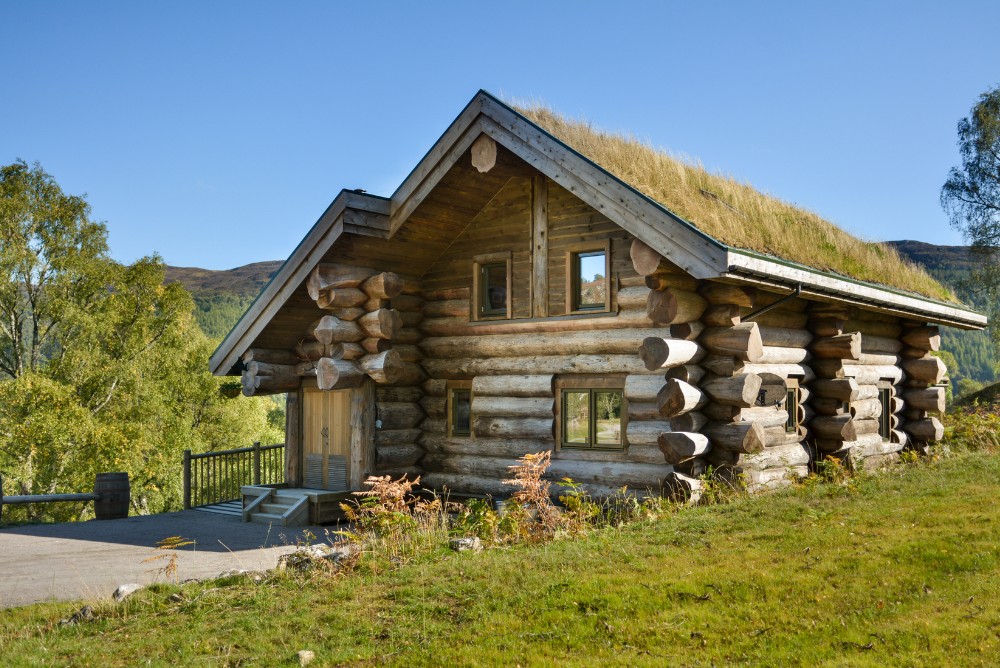 Truly breathtaking
We feel very privileged to live and work in a place that is so stunning, surrounded by everything nature has to offer. And we love that we can share that with our guests, whether they are coming to say I do, or renew their vows, on a honeymoon or a holiday.
When Lorraine and Shelley tied the knot, two magnificent stags appeared in time for the ceremony, and some photos! Lorraine, said,
"The whole day was magical – stags and all. We decided that when we got married we'd go away, just the two of us, and have a really special day. Shelley had always wanted to stay in a log cabin, so I found this wonderful place that had the most beautiful scenery and a lot of wildlife nearby. We both love animals, but to have these stags join us for our wedding was something we could never have dreamed would happen. It was perfect."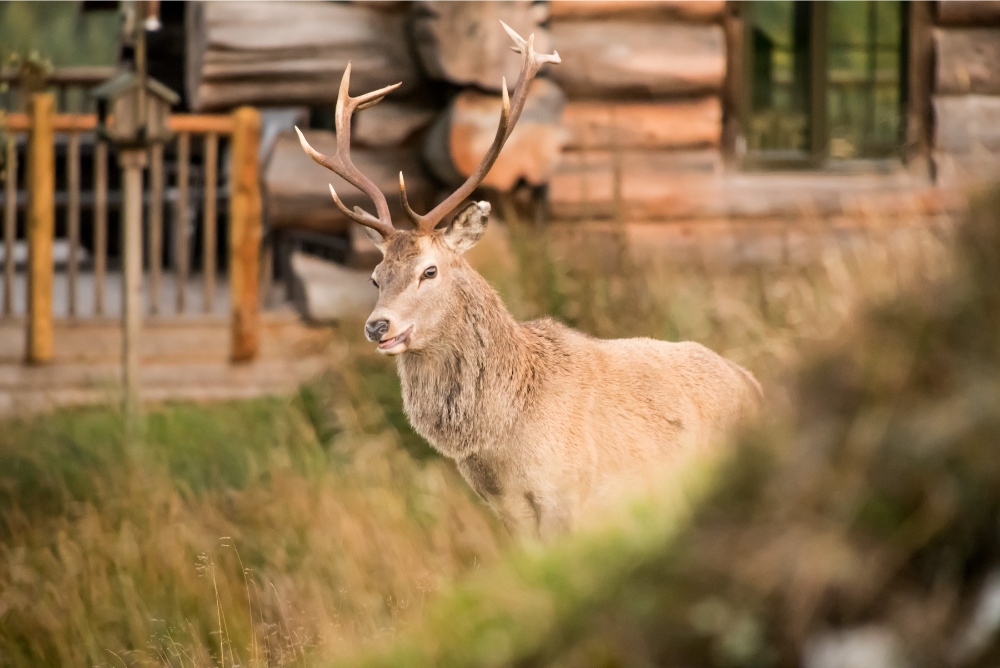 Erin and Sandy were looking for an authentic and laid-back venue to reflect them as a couple. She said,
"When I stumbled across Eagle Brae, near Beauly, I was smitten. I immediately closed down the other 200 (okay, not quite but almost) open windows on my browser. It's intimate, different and the setting is truly breathtaking. It is such a tranquil, humbling place to be. It couldn't have been any more perfect for us."
Unique and special
Every wedding is unique and special, but a wedding at Eagle Brae has the extra wow factor. And, of course, there is no issue with overnight accommodation for you and your guests. Each cabin has its own unique features and we can help choose the right one for you. Parus has a track record for being our most romantic cabin, with some of the best views. Tringa has extra privacy as it faces away from the other cabins and Sylvia is ideal for nature lovers.
We would love to talk to you about the plans for your special day and what we can do to help, so please give us a call.