Birdwatching at Eagle Brae in the Highlands of Scotland
A stay at Eagle Brae offers the birder one of the most versatile bases for birdwatching in the Highlands of Scotland. Only 15 miles from the east coast and its shelducks, curlews and pink-footed geese. Just an hour's drive from the west coast and its white-tailed sea eagles, long-tailed ducks and terns. Mere metres away from riparian Strathglass and its whooper swans, reed buntings, sedge warblers, sand martins, ospreys, dippers and goldeneye. Walking distance from the moors and their golden eagles, dotterel, hen-harriers and ptarmigan. 30 minutes' drive from large inland lochs and their common scoters, divers and sandpipers. Only a mile or two from native pinewoods and their crossbills, crested tit and black grouse. And with an impressive array of daily visitors at the cabins themselves, including yellowhammers, greater-spotted woodpeckers, siskins, woodcock, buzzards and treecreepers, Eagle Brae is the perfect place to be!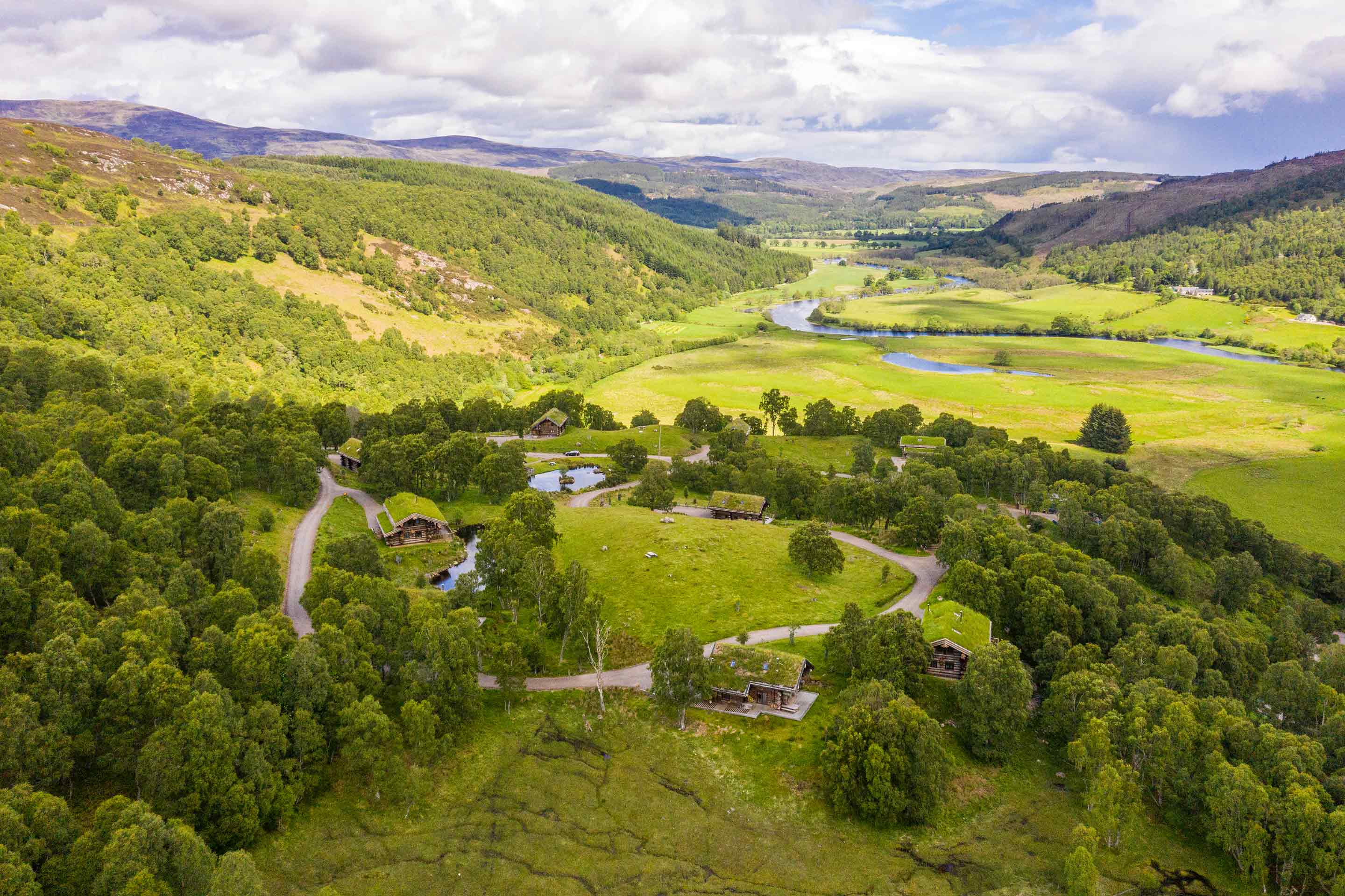 Eagle Brae Log Cabin Names
To celebrate our love of birds, all our cabins at Eagle Brae are named after local birds, using the Latin genus name rather than the common name:
Ardea – Heron (seen in Strathglass, and occasionally at the Eagle Brae ponds)
Aquila – Golden eagle (the nearest eyrie is just 2 miles away)
Buteo – Buzzard (all year round on a daily basis above the cabins)
Certhia – Treecreeper (found on the trunks of trees in woodland areas)
Cinclus – Dipper (seen often on the River Farrar)
Loxia – Scottish Crossbill (commercial and native conifer forests nearby)
Parus – Crested tit (found in Strathfarrar and Glen Affric all year round)
Strix – Tawny owl (can be heard nightly especially around Strix cabin)
Sylvia – Blackcap (a sweet summer migrant from the warbler family)
Tringa – Greenshank (found in summer on wee hill lochs above Eagle Brae)
Some Highland Surprises
The Scottish Highlands is a land of extremes. Hosting the deepest water bodies, the highest mountains and the coldest temperatures in the UK. It should be no surprise then that its feathered residents and visitors are tested to the limits of their ranges here. It therefore makes birdwatching in the Highlands of Scotland a unique and exciting experience.
Strathglass and the river banks right in front of Eagle Brae are the northern-most regular limit of the kingfisher's range in the UK. With kingfishers regularly seen during the summer on the rivers Glass and Farrar. Many British birds are only found in the Scottish Highlands, such as the ptarmigan and crested tit. And one is endemic to the pinewoods around Eagle Brae – the Scottish crossbill, found no-where else on earth. And whilst jays have forged their way north and are now a regular part of Highland life, one of its relatives in conspicuously absent from the Highlands- the magpie!
There are also some extremely rare breeding birds nearby such as the Slavonian grebe and common scoter. With only around 20 pairs of Slavonian grebes nesting in the whole of the UK, it's a real highlight for birdwatchers in the Highlands. The nearest pair nest at a small loch between Eagle Brae and Loch Ness just a short distance away. Nesting common scoters are thought to be below 50 pairs in the UK now but they still regularly breed at Loch Monar and in Glenmoriston nearby.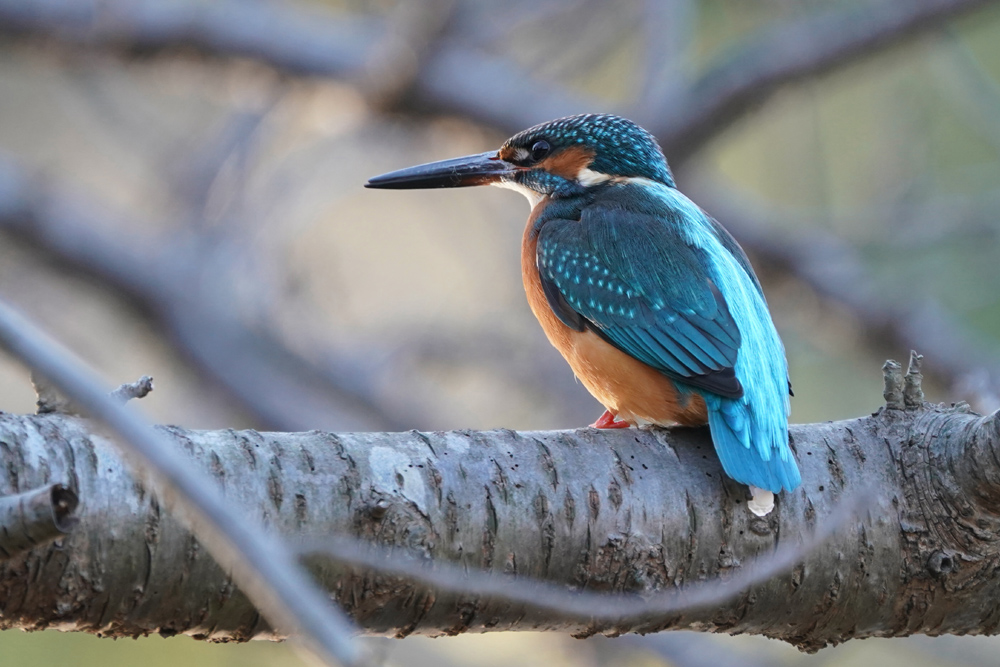 What about the weather?
Like everything else in Scotland, the weather plays an important role. The long sunny days of summer means endless hours of birding. But the sparse autumn and winter foliage makes birds a little easier to spot. As the seasons change, so does the variety of birds you will see. Some of our favourite feathered friends flock south for the winter, while new arrivals take their place up north. With this constant exchange of fascinating birds to discover throughout the year, there is no bad time to enjoy bird watching in the Scottish Highlands. Just remember sunscreen in summer, warm woollies in winter and a sturdy pair of wellies or boots.
The gear you will need
You wouldn't embark on a road trip without out a map or sat nav, just like you wouldn't set out on a bird watching holiday without a trusty field guide. One that has pictures of each bird, their individual markings, maps of where to find them and when to find them. Next you will need something that makes far away things seem a little less far away. Obviously a good pair of binoculars is best. But if all you have is a pair of opera glasses or an extendable telescope you found among your grandfather's things, they will do just fine too.
Join us for some birdwatching in the Highlands
Whether you want to try our black grouse safari, head on down to our birdwatching hide in the wild-flower meadow, or just borrow some binoculars from reception and head on out on your own, you can't fail to be impressed by our feathered friends. So, book your stay at Eagle Brae luxury log cabins and enjoy an amazing birdwatching holiday in the Highlands of Scotland!