Highland and Islands Tourism Awards Winners Announced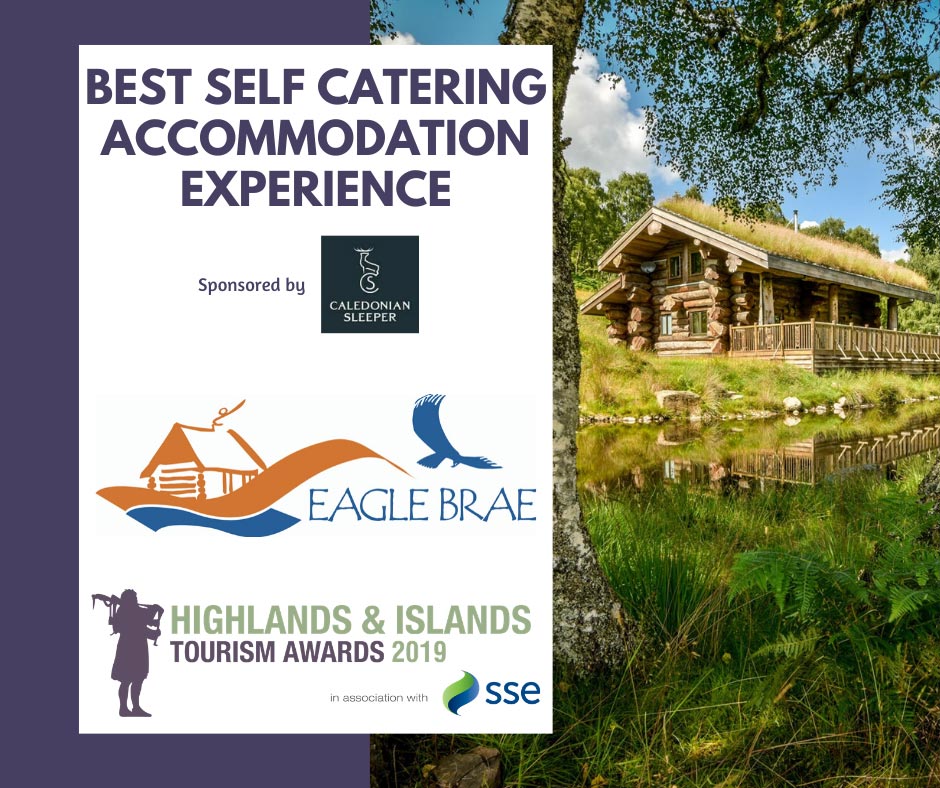 Here at Eagle Brae, we are so proud to have won this year's Best Self-Catering Accommodation Experience award at the Highlands and Islands Tourism Awards (HITA). This is a prestigious annual scheme, which rewards businesses and individuals who strive to deliver quality, authentic visitor experiences within the Scottish Highlands and Islands area. The board consists of industry-led volunteers, who deliver an awards ceremony each year that celebrates excellence in the tourism sector.
There are 14 categories in total. Covering the best places to visit, stay, eat and drink, as well as rising stars and hospitality heroes. All winners were announced at the Highlands and Islands Tourism Awards ceremony at the Drumossie Hotel in Inverness on Friday 1st November 2019. You can view them all here on the HITA website.
This is our second HITA Award since we started out 6 years ago, and we will display the award proudly. Thank you to all our wonderful guests, who have left so many positive reviews for us over the years. We are over the moon!
About Eagle Brae Log Cabins
Eagle Brae is a luxury eco log village resort in Strathglass near Beauly. We have 10 hand-crafted full round log cedar cabins and a reception. Each with wildflower green roofs, and all powered by renewable infrastructure on site. We seek to provide guests with a luxurious, yet environmentally sound, holiday experience. Embracing traditional craftmanship and immersing guests in Highland wildlife and culture.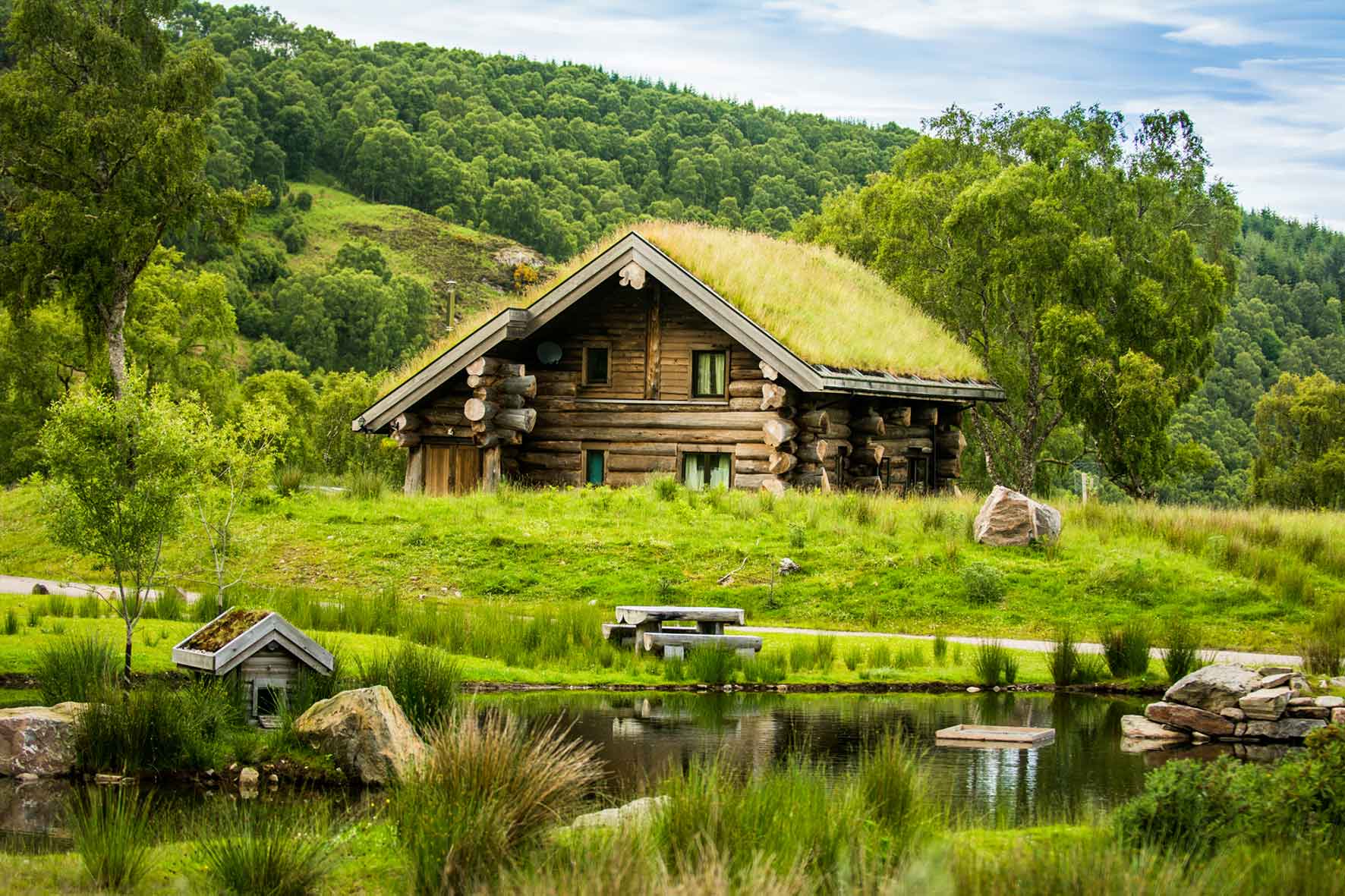 Our cabins are all adorned with hand-carvings, which celebrate our Pictish and Celtic history, as well as local wildlife. The landscape around Eagle Brae is deliberately wild to encourage the wildlife. All guests see deer grazing amongst the cabins, and spot various other wild animals. Our aim is to provide an environment for guests to switch off from their busy lives. Striking the delicate balance between sustainability and luxury, seclusion and convenience.
We exclusively offer an online concierge service whereby guests can order prepared meals, groceries, alcohol and meats from Eagle Brae's own farm, all of which we deliver to the cabins. We organise a range of unique activities such as sled dog rides, gorge canoeing, pony trekking and black grouse safaris, amongst others. Guests also get the chance to plant a tree to offset the carbon output of their journey to and from Eagle Brae.
Having been open for nearly 6 years and introducing 3 new cabins in December, we have achieved some impressive milestones and have lots of exciting plans for the future.
Find out more at eaglebrae.co.uk. For press enquiries and images, please contact us here.