… Eagle Brae is simply out of this world
Luxury Scottish log cabins, the most stunning Highland scenery imaginable and a closer-to-nature experience you won't find anywhere else. Welcome to Eagle Brae!
1. Dawn at Tringa. What a view!
Sun-kissed mountains, a meandering river, breath-taking scenery and a view that is simply out of this world.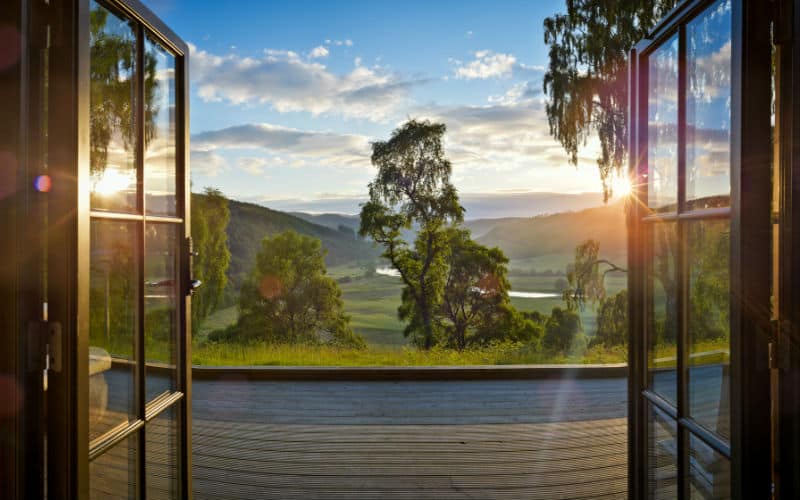 2. Dusk at Loxia. Simply beautiful.
From the sun-kissed mountains to the shimmering light dancing off the pond in front of Loxia, nothing says romantic Highland getaway quite like this picture.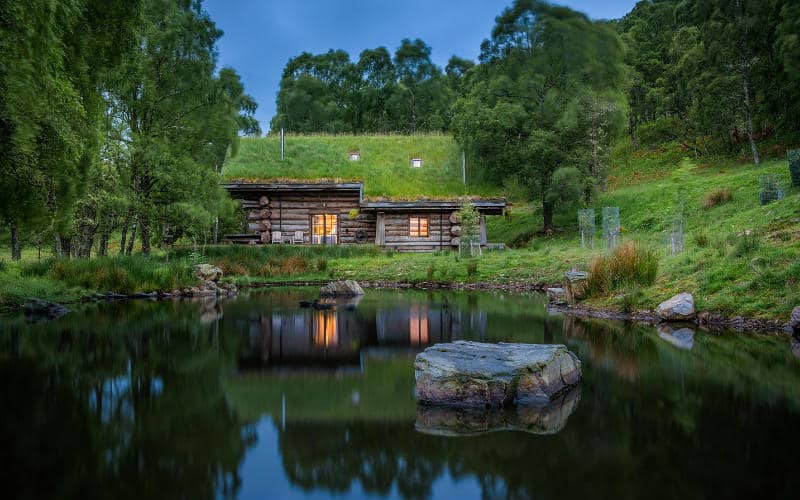 3. Springtime Reception. Nothing but Highland greenery.
This is one of our favourite pics overlooking the pond towards Reception. It almost needs its own "no-filter" disclaimer!
4. A snow-covered Eagle Brae in the grips of winter
We're always amazed by how many people want to visit the freezing Scottish Highlands in the dead of winter … until we see this. A postcard-worthy view of Eagle Brae in the grips of winter.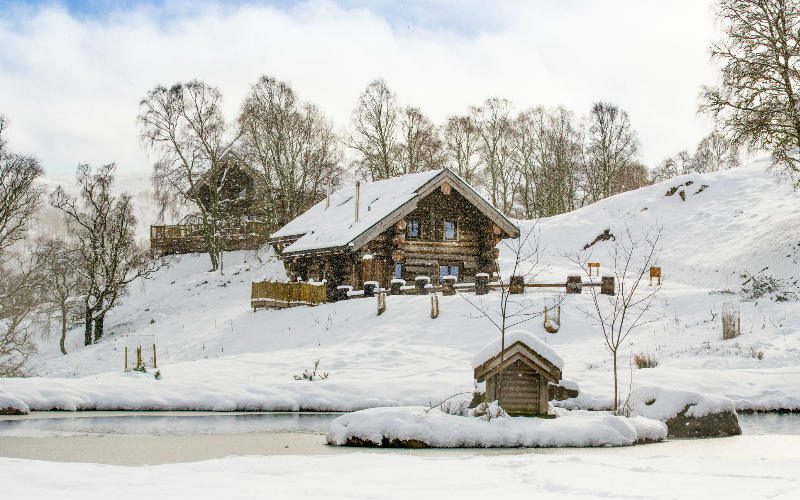 5. The misty mountains
There's something eerie and beautiful about this picture. It's why we love it.
6. The hidden log cabin
Introducing the Eagle Brae hide-and-seek champion! Aquila sits on the edge of a steep face overlooking Strathglass. Tucked away amongst the trees, it's easy to see why Aquila has some of the best views in all of Eagle Brae.
7. The Northern Lights
The only thing better than a snow-capped log cabin in the Scottish Highlands, is a snow-capped log cabin in the Scottish Highlands beneath a star-studded sky alight with the aurora borealis!
8. The lovable Kyla
Kyla is a regular feature in guests' pictures as well as our own. With very little sense of personal space, she's a regular visitor to all our guests' log cabins. She's won the heart of every guest who has ever visited Eagle Brae, and helped a fair few weary travellers overcome their fear of dogs.
9. The Disney-worthy wildlife
Nothing says Highland retreat quite like a frolicking Bambi and his mother!
10. Eagle Brae in a word – unbelievable!
We would be hard-pressed to find a picture that so stunningly captures the wonder of Eagle Brae more than this one.
So, book a stay in one of our luxury Scottish log cabins and see Eagle Brae in all its wonder for yourself!