Go star gazing at Eagle Brae
While signs of spring are beginning to pop up everywhere, winter's long nights are not over yet. So, why not take advantage of these dark nights, and enjoy a spot of stargazing in Scotland? Here, at Eagle Brae, our remote location in the Scottish Highlands makes us the perfect place to enjoy the dark skies. And, our cosy handcrafted log cabins with private decks provide the perfect setting for gazing up at the twinkling stars.
Stargazing in Scotland, Dark and Remote
Our location is set within the northern Scottish Highlands, beneath soaring mountains and among wild glens and vast lochs. Here, we're away from light pollution, which makes us a great place for stargazing holidays. So, why not book a weekend in one of our beautiful log cabins in Scotland? Then, enjoy a relaxing break, and stay up late watching the wonders of the night sky.
Twinkling Stars, Northern Lights
At Eagle Brae, our northern location means that not only will you see dazzling displays of stars. Also, we're a hotspot for seeing the magnificent Northern Lights in Scotland. The best time to see the Northern Lights is from November through to the end of March. So, wrap up warm, sit on the deck of your cosy log cabin, and get ready to see this spectacular natural phenomenon. While we can't promise a display of these colourful dancing lights, our dark skies provide a higher chance of seeing them. Also, you can look out for any upcoming Aurora activity with a handy app. If the Northern Lights don't make an appearance during your stay, there's still a good chance you'll see the Milky Way, meteors and other astronomical delights.
Top Tips for Stargazing
Stargazing in Scotland can be a long and chilly activity. So, firstly you'll need to check the weather and pick a clear night when the moon is dark. Next, you'll need to put on plenty of layers and wrap up warm. Then, head outside and spend five or ten minutes adjusting your eyes to the dark. And, let the star-gazing begin. As well as constellations and shooting stars, you might also see the International Space Station slowly passing over. Then, when you're ready to sleep, our sustainable log cabins are warm and cosy with log burning stoves and biomass boilers.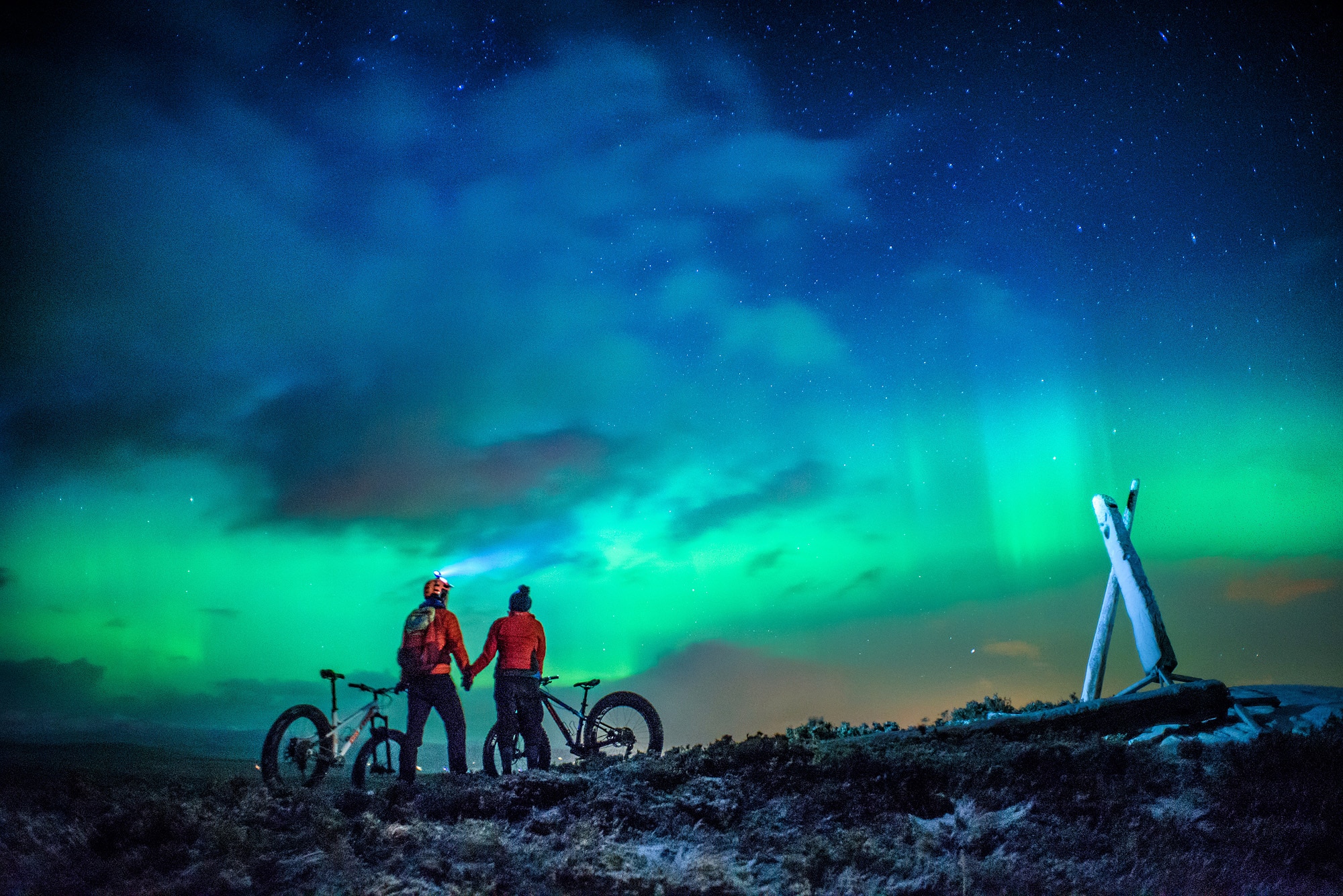 So, whether you want to book a romantic weekend in the Scottish Highlands. Or, celebrate a birthday or special event in the great outdoors. Why not, try stargazing in Scotland and enjoy the remote and beautiful location of Eagle Brae beneath a canopy of stars?