Spring is in the air at Eagle Brae
The first signs of spring are popping up, from the longer days to the scattering of freshly bloomed daffodils. So, there's no better time to visit Eagle Brae in the Scottish Highlands and witness nature's finest coming to life. With Easter around the corner, why not book one of our beautiful log cabins this Scottish spring?
Spring is a great time to visit Scotland. The weather is warm, but not too hot. Many attractions that had closed for the winter are opening up again. And there's less chance of being visited by the midges! Here are some of our favourite things to do in Scotland over spring here at Eagle Brae.
Scottish spring walks
One of the best times to visit Scotland is during the spring months, when the harsh winter days have been replaced by warmer, lighter ones. At Eagle Brae, you will find yourself at one with nature while walking along trails and paths that lead to stunning natural sights.
There are walks to suit everyone, from lochside rambles to mountain hiking. Be sure to keep an eye out for the wildlife found in the area. You might see some red squirrels, pine martins or golden eagles, to name just a few. Wherever you go, please do respect the local wildlife and remember to close any gates behind you along the way. Take any litter away with you, leaving only footprints!
While springtime might mean the temperature is getting warmer, as always be prepared for changeable weather and bring waterproof clothing. So, pack your camera and explore our beautiful area on foot. Here are some of our favourite walks in and around Eagle Brae.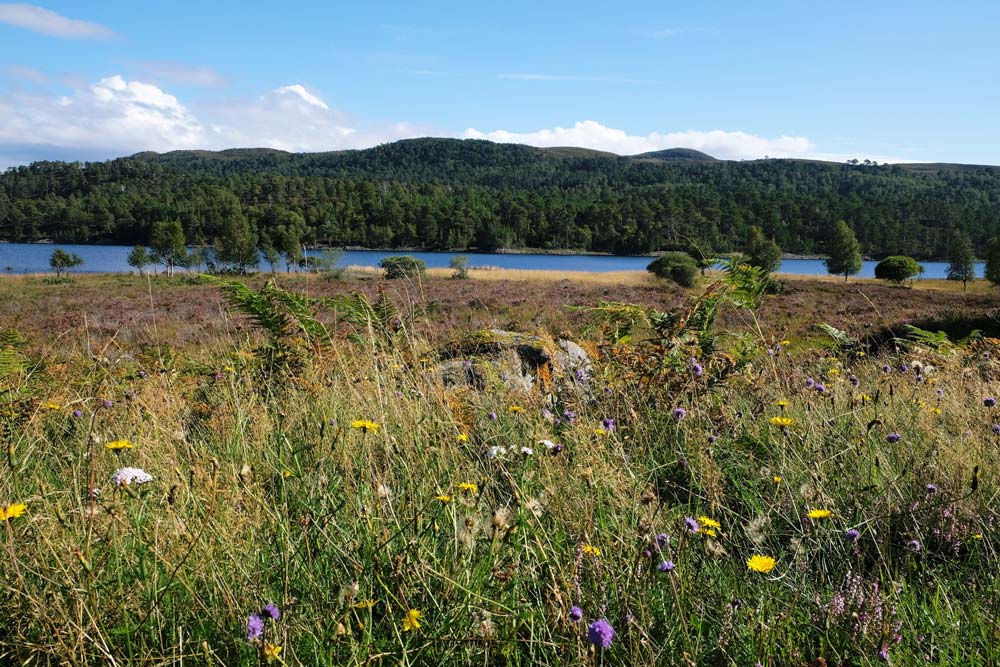 Sumptuous sunsets
Spring in Scotland can be a magical time – especially at sunset. Just as the sun starts to dip beneath the horizon, it can fill the sky with stunning reds, oranges and yellows. It's a photographer's dream. It's also a time to sit together and enjoy being outside in nature's wonder.
But even when it's gone, it's not over yet! This is the time we call the gloaming and brings an unearthly silence and peace to the land. Birds will fall silent and a calm descends around Eagle Brae. There's no better feeling than sitting outside one of our lodges with a glass of whisky in hand at this time of year.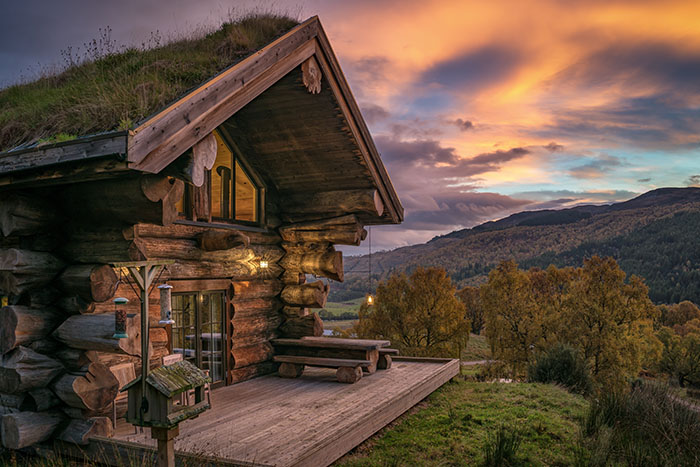 Scottish wildlife in abundance
Spring brings longer, warmer, sunnier days, and with that, the local wildlife comes alive after the cold winter. At Eagle Brae, you won't have to go far to catch sightings of animals and birds. From the balcony of your cosy cabin, you might spot a group of red deer passing through. Or, you can venture off on a hike and climb hills that are carpeted in fresh blooms of wildflowers. From here, you'll have a chance of seeing circling golden eagles overhead.
There is so much wildlife in this part of Scotland that you always have to be looking up, down and all around so you don't miss something! Other animals that pay visits to the lodges include pine martens and badgers.
If you are looking to take in a bit of dolphin spotting, you won't have to travel far. Eastwards in the Moray Firth at Fort George and Chanory Point are great places to go spotting. There are even cruises to take you on the water, many of which start-up in early spring after a winter break. Make sure to check availability before you leave.
A bird you may not immediately recognise that can be found in the Highlands is the capercaillie. This magnificent bird is perhaps best known for the time one had an argument with Sir David Attenborough. Whilst we don't advise you get as close as David did, you can hear their mating noises in spring, and might even be lucky enough to catch a glimpse of this large bird.
Northern Lights
One of nature's most beautiful displays has to the northern lights. They are very hard to predict, and even when the skies are clear they may not show, but you can still see them in spring here.
They occur when strong solar winds crash into the Earth's upper atmosphere, creating a light display that is out of this world. Blues and greens and pinks and purples – it's like a painting in the sky. And even if you don't see it during your visit, the skies are so dark here that looking up at night you'll see stars, planets and galaxies that are drowned out by light pollution in cities.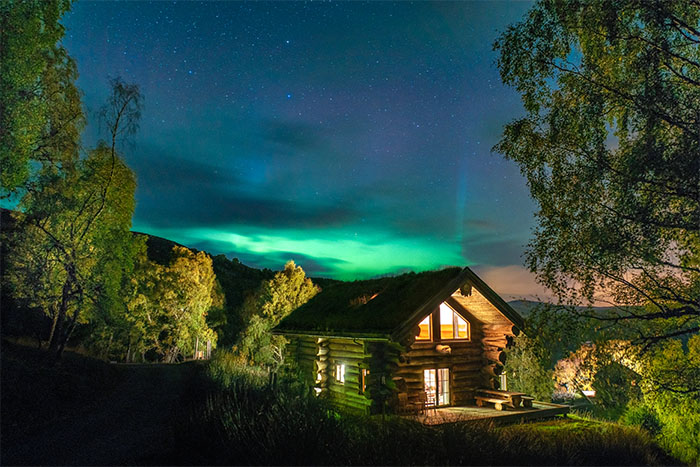 Spring outdoor activities
With the spring weather, comes a new programme of outdoor adventures at Eagle Brae. In spring we offer activities such as canoeing and kayaking, pony trekking, black grouse safaris, clay pigeon shooting and target shooting.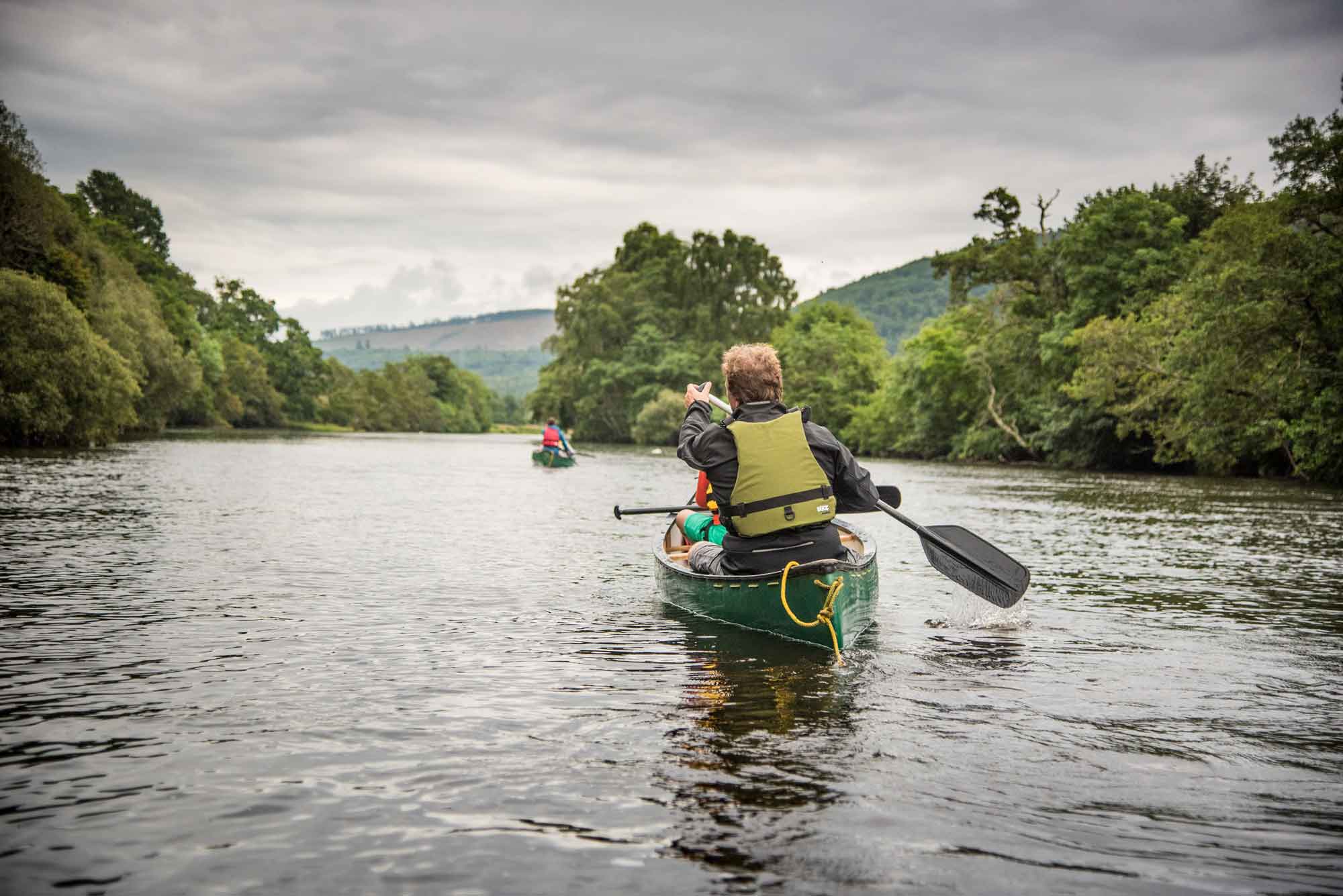 One of our most popular activities is camera stalking. With an experienced guide, you will get out onto the open moorland and look for wild deer. It's not an easy task – they are smart animals and can sense you well before you see them. But that only adds to the excitement! We'll get close to them and rather than shoot bullets, we'll shoot photographs. Your heart will be in your mouth, but you're sure to get some amazing pictures of these stunning beasts.
If you're looking for a calmer activity, fishing may be what you need. With rivers and lochs all around us, you can aim to catch trout or pike at this time of year. Spend the time on your own, or hire a ghillie to help you make the most out of your time.
Local attractions
If this has put your love of the outdoors into high gear then it's time to explore some of the local attractions. Here are a few of our favourites, all no more than 30-minutes drive from Eagle Brae.
See the amazing Plodda Falls, a huge waterfall near the village of Tomich. You can stand on the viewing platform at the top and peer down over the cascading falls. Then, venture to the bottom, where you can feel the refreshing waters on your face. There is a great walking trail here. Plus, you are not far from Glen Affric and many more spectacular walks.
Visit the picturesque ruins of Urquhart Castle. This was once one of the largest castles in the Scottish Highlands. Dating back to the 1200s, it has survived invasions and been home to visits from Scottish kings such as Robert the Bruce. Take a walk to the top of the castle tower for spectacular views of Loch Ness. Be sure to visit the information centre to find out more about its rich history too.
The Abriachan Forest Trail has something for everyone, whether it's a romantic picnic skimming stones across the beautiful loch, a bit of adventure mountain biking with the kids or a brisk wander up the surrounding hills. For seasoned hill walkers, this is definitely a walk where memories will be made. There is an abundance of wildlife that goes with this scenery so don't be surprised if you stumble upon a stag or two making their way along their own trail.
Avoid the crowds
One of the great things about visiting Scotland in the spring is the smaller crowds. Unlike summer, where hikers and bikers flock to the region, spring is a more tranquil time to visit the Highlands.
This means that if you fancy taking a hike through Glen Affric, there will be a lot less company and a lot more breathing space. Now Glen Affric is widely regarded as being the most beautiful glen in all of Scotland. During a Scottish spring, there might still be snow on the hills, and there will certainly be new life emerging from the ground. At this time of year, it can even feel like you're the only person on the planet.
You'll find plenty of natural places to relax and unwind, here in the Scottish Highlands in spring. Take your time and soak up the magnificent natural sights and sounds. Whether you're visiting Eagle Brae for a romantic weekend, or you're planning a family break, spring is the perfect time to visit.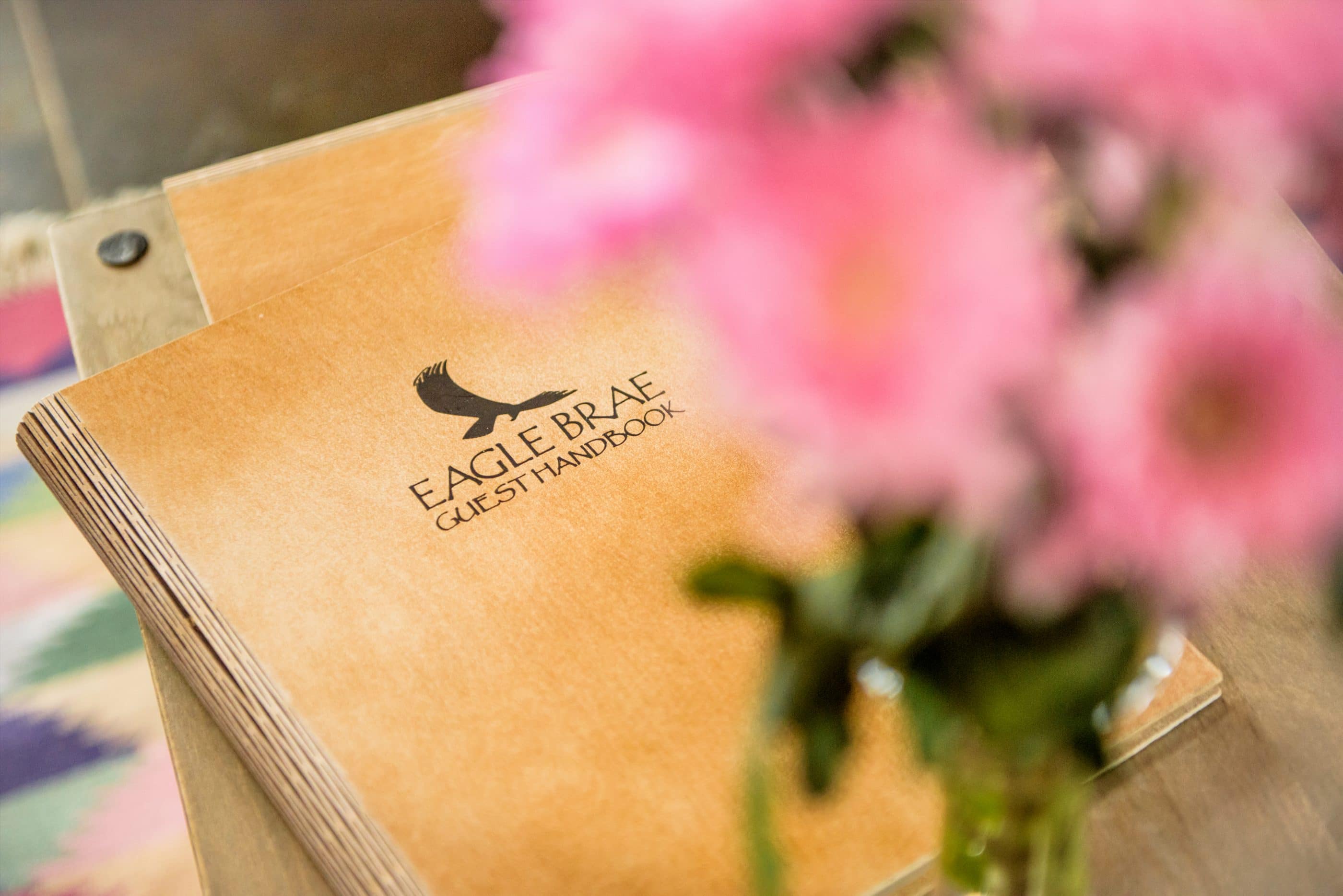 Visit Eagle Brae this spring
So, take a look at our ten log cabins and find your perfect match. We'd love to welcome you for a luxury break in the Highlands! Breath in the fresh Scottish spring air and relax into your holiday with us.