Day Trips from Eagle Brae
When you stay at Eagle Brae, you will find yourself immersed in nature. It can sometimes feel like there is nobody else nearby! But if you want to get out and explore, we are perfectly placed for many Highland day trips. Jump in the car or hop on your bike to discover the beautiful scenery of the Highlands. There's plenty of history and heritage to explore too.
So here are our top 5 day trips to take from Eagle Brae.
1. Glen Affric
Distance from Eagle Brae: 7 miles
Glen Affric is widely regarded as the most beautiful glen in all of Scotland. The woodland in Glen Affric is not only a great place to spend the day, but is so important it has been a national nature reserve since 2002.
You'll hopefully be able to see wildlife such as red squirrels and black grouse here. The River Affric runs along the length of the glen, and there are many trails for hikers and cyclists. This is a stunning place to spend the day and is within cycling distance from Eagle Brae.
2. Loch Ness
Distance from Eagle Brae: 19 miles
The shores of Loch Ness are only about a half-hour drive from Eagle Brae. Head towards Drumnadrochit and enjoy the magnificent scenery. You might even catch a glimpse of our most timid monster! Here you can also visit the Loch Ness Centre and Exhibition.
You'll also be close to the loch's most popular tourist attractions – Urquhart Castle. Visited by many tourists each year, this stunning ruined castle sits on the loch's banks and has seen plenty of turbulent history in its time. Another amazing structure to visit is the Invermoriston Bridge. Built by famous engineer Thomas Telford in the 1800s, it is still crossable to this day.
All around Loch Ness you'll find great ways to spend your time. You could visit the area's newest high-end shopping experience, An Talla by Loch Ness. It's a great place to buy gifts and grab a bite to eat. And if you are in the mood for a bit of adventure, why not head out onto the loch itself? Cruises are available every day to see this beautiful body of water from a unique angle.
3. Clava Cairns and Clava Viaduct
Distance from Eagle Brae: 30 miles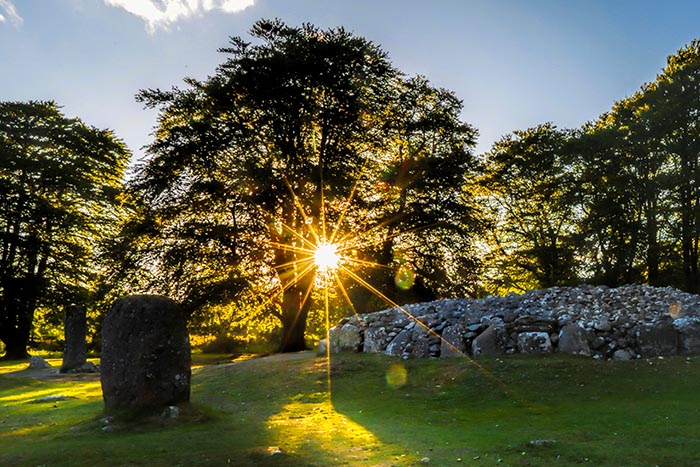 If you really want to step into the past, then a visit to Clava Cairns is in order. These are Bronze Age burial chambers, which are around 4,000 years old.
This burial ground is thought to be the inspiration behind Outlander's Craigh na Dun. This is where Claire is transported back in time to the Battle of Culloden.
You can also stop and admire the Clava Viaduct, also known as the Nairn or Culloden Viaduct. Opened in 1898 it is 549 metres in length. It spans the River Nairn and is still in use today!
4. Dog Falls
Distance from Eagle Brae: 10 miles
To see the raw beauty of nature, there's nothing better than visiting waterfalls. The Dog Falls in Glen Affric is nearby to Eagle Brae. This series of waterfalls is beautiful all throughout the year and yes, your dog will love this walk too!
Spend time along the banks of the River Affric and spot wildlife such as dragonflies and maybe even a golden eagle overhead.
5. Dolphin Spotting on the Beauly Firth
Distance from Eagle Brae: 25 miles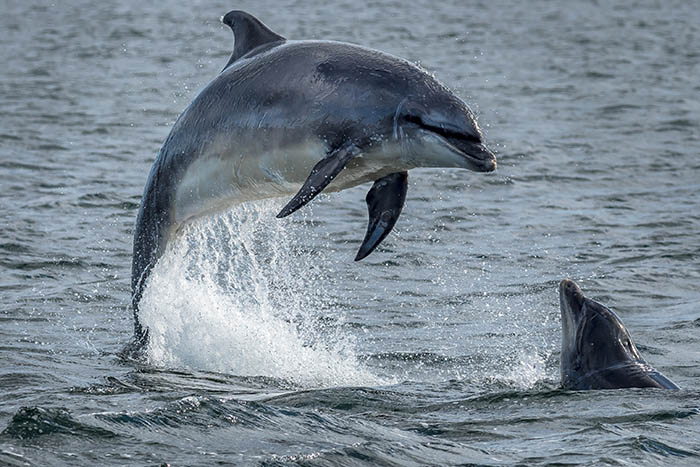 If you travel along to the Black Isle, you are in the perfect place to spot dolphins. The Moray Firth is a great place to admire these playful animals. Kids will love it too!
There are plenty of places to try and catch sight of them. Chanonry Point is a popular but often busy place to spot them too. It is best to view the dolphins on a rising tide, so check the tide times before traveling. See how many you can spot in a day!
Eagle Brae guests are lucky to have so much on their doorstep. And there are many other amazing things to do in the Highlands. These Highland day trips are just the tip of the iceberg! Let us know your favourites on our Facebook page.