5 Scottish Highland Highlights
The Scottish Highlands are among the most beautiful places to visit in the UK. So, why not book a stay in one of our beautiful log cabins at Eagle Brae, and discover the secrets of the Scottish Highlands? Here's a guide to five of our favourite places in the Highlands:
1. Plodda Falls, Beauly
These beautiful waterfalls are situated in the Glen Affric National Nature Reserve near Tomich. The waterfalls flow 46 metres down into a rush river, which you can best experience from the viewing platform. Here, you can take one of two walks that are surrounded by woodland and follow the Abhainn Deabhag river.
2. Achmelvich Bay, Lairg
The Highlands are not all about rolling hills, mountains and verdant valleys. Achmelvich Bay in Lairg is one of Scotland's hidden gems. Home to powder-soft white sand and crystal clear turquoise water. You might think you're in the Caribbean. Here you can enjoy a picnic and dip your toes in the sea. Or, take a walk along the craggy headland and enjoy panoramic coastal vistas.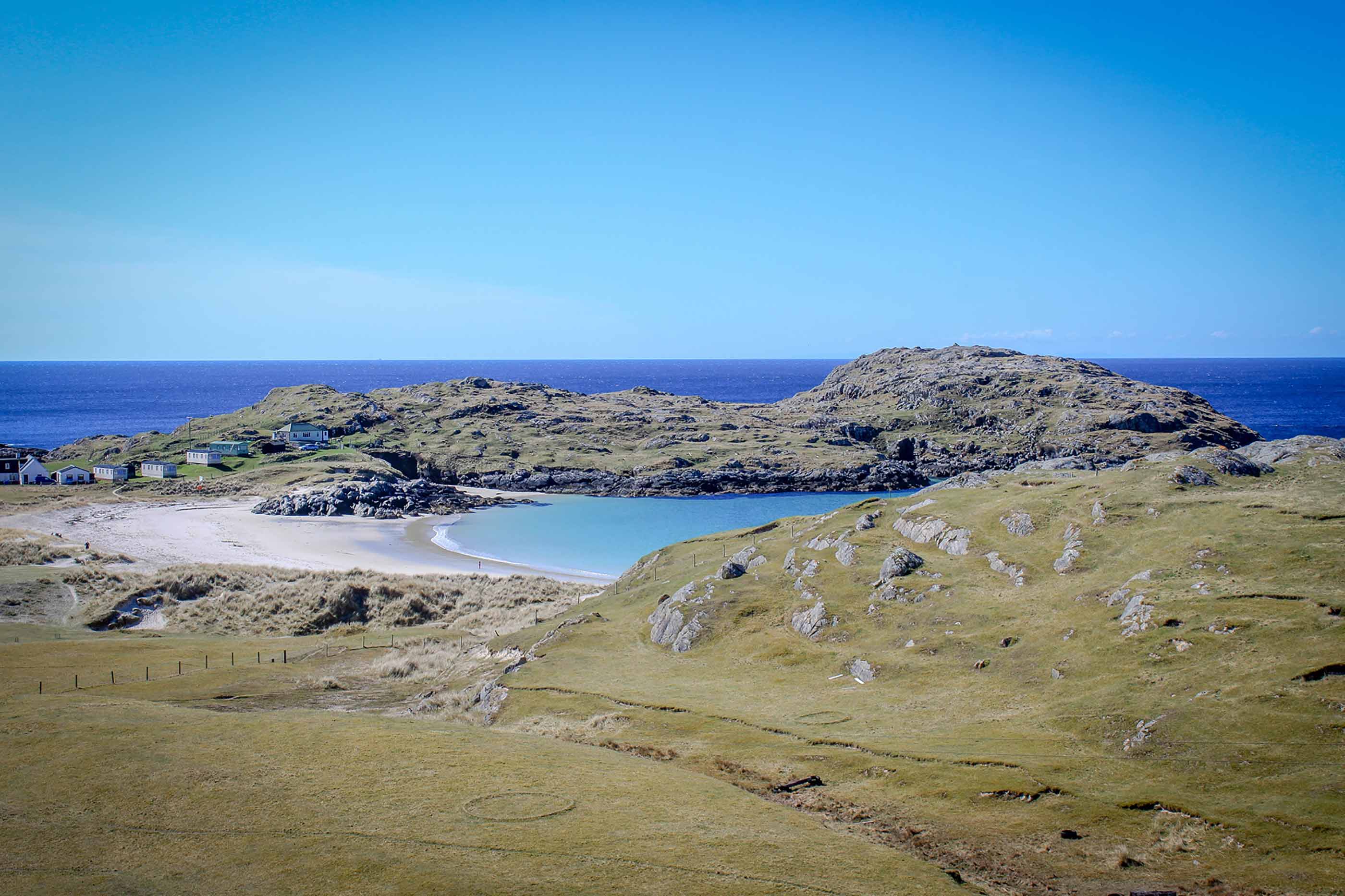 3. Glenfinnan Viaduct
One of the most unusual places to visit in Scotland is the 21-arch Glenfinnan Viaduct. Soaring 100 feet above Loch Shiel, this famous viaduct was featured in the Harry Potter films. Here, you can take a steam train across the viaduct and enjoy views of the beautiful western highlands. Also, you can walk to the viewing point where you'll be able to take picture of the chugging trains as they cross the viaduct.
4. Glen Affric Nature Reserve
The Glen Affric Nature Reserve is located conveniently close to our luxury log cabins at Eagle Brae. It's a beautiful place to experience nature at its finest. Here, you can go hiking through the Caledonian Forest where you'll find cascading waterfalls, rushing rivers and glistening lochs. Wildlife is abundant in this thriving nature reserve and you might catch sightings of golden eagles, red deer and mountain hares. So, it's a stunning place to visit, whatever the season.
5. Our handcrafted log cabins
We've taken inspiration from our natural surroundings when creating each of our log cabins at Eagle Brae. And, we have built them with the environment in mind. For example, our cosy cabins are carbon neutral and feature biomass heat, micro-hydro power. They have wild green roofs and underground spring water too. Here, as well as handcrafted furnishings, you'll find mod cons like appliances and wireless internet. Also, you can sit out on your private deck and look up at the stars, or watch local wildlife pass by.
You'll find yourself at the gateway to many secrets of the Scottish Highlands at Eagle Brae. So, why not take a look at our beautiful log cabins, and book your stay today? Then, get ready to discover even more spectacular secrets in one of the most beautiful parts of Scotland.