Exciting Eagle Brae log cabins update!
We are adding another three new log cabins to our collection in the heart of the Scottish Highlands. By December 2018, Certhia, Ardea and Cinclus will be complete. And they will join our existing seven beautifully handcrafted log cabins.
Like our other luxury log cabins in Scotland, we are naming our new additions using the Latin genus for local birds. Certhia is treecreeper, Ardea is a heron and Cinclus is a dipper. Each will sleep up to four guests. And there will be lavish saunas where you can relax and soak up the tranquillity.
Crafted by hand
Our friends at Pioneer Log Homes of British Columbia have now crafted the new cabins by hand, using the finest Western Red Cedar logs and authentic Norwegian techniques. They sourced the wood from sustainable forests in British Columbia. And, because no logs were put through a sawmill, each cabin has a distinct natural shape and colour. Now, they are shipping them over to Scotland in pieces. When they arrive at Eagle Brae, we will put them together in our beautiful natural surroundings.
Inside Our Handcrafted Log Cabins
Each of our luxury self-catering cabins features slightly different design and décor to make them unique and individual. As well as grass roofs, our sustainable holiday homes have a spacious open plan design. The lounge, kitchen and dining area sit beneath a cathedral ceiling. A first-floor mezzanine with carved balconies looks over the living space below. And, it's not just the exterior that is impressive. Inside, the cabins are furnished to create a cosy environment. There are log burning stoves, local artwork and wooden furnishings hand-carved in the Himalayas. But, modern conveniences are also available to make your stay as stress-free as possible. Here, you'll find complimentary wireless internet, modern appliances and a dedicated work space if you need to work during your visit.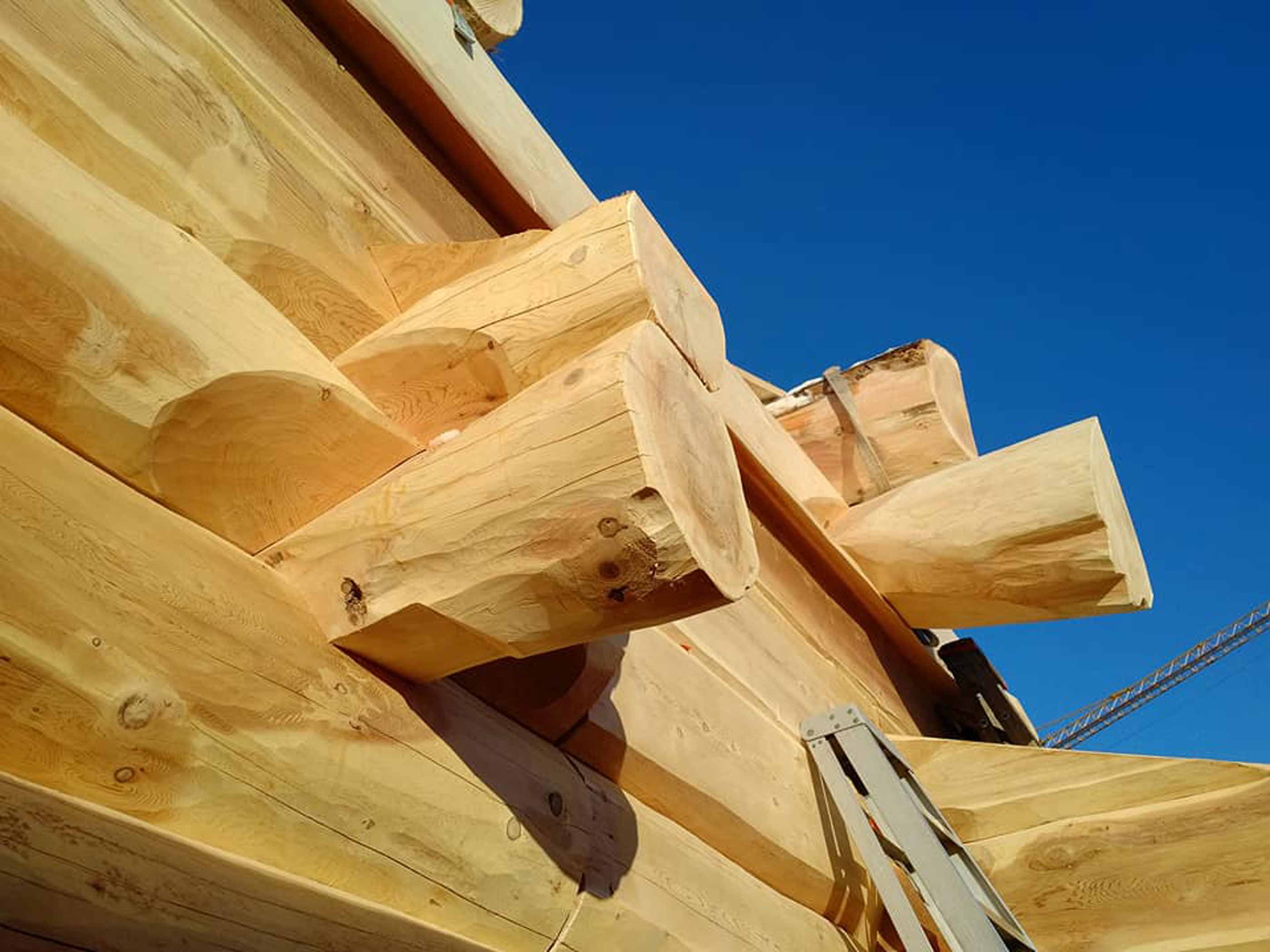 So, if you're looking for a tranquil place to enjoy a Scottish getaway with your loved ones, take a look at our beautiful log cabins. At Eagle Brae, you can soak up the dramatic landscapes of the Scottish Highlands within the comfort of your cosy, luxury cabin.