2016 … What a year!
We knew it was going to be a great year when we welcomed in the New Year with an amazing display of the Aurora Borealis. On New Year's Eve, we were treated to a spectacular display of the northern lights. It was the perfect way to toast the bells and it set the tone for what we knew was going to be an equally spectacular year.
From there, we were voted among the world's best eco-friendly hotels by Secret Escapes, and the year was only just beginning. Shortly after that, we were surprised, humbled and delighted to reach the 200 TripAdvisor reviews milestone … with nothing less than 5-star reviews.
A Wonderfully Wild Year
From early on in the year, we had some wonderful (not to mention rare) wildlife visits to Eagle Brae. In February, a pine marten was spotted chilling out on Tringa's deck, followed by a "levitating" badger in March. In May, a squadron of deer commandeered the duck pond outside of reception. We were even treated to a big stag-rutting showdown between two stags right outside reception in October.
Since we have very high standards for everything we do at Eagle Brae, we had to make sure that all the Eagle Brae critters looked their best (which meant Mike had to get his hands dirty). Kyla got her fair share of baths to keep her cravat all white and shiny, while Bakra, Barnaby and Billie all got pedicures.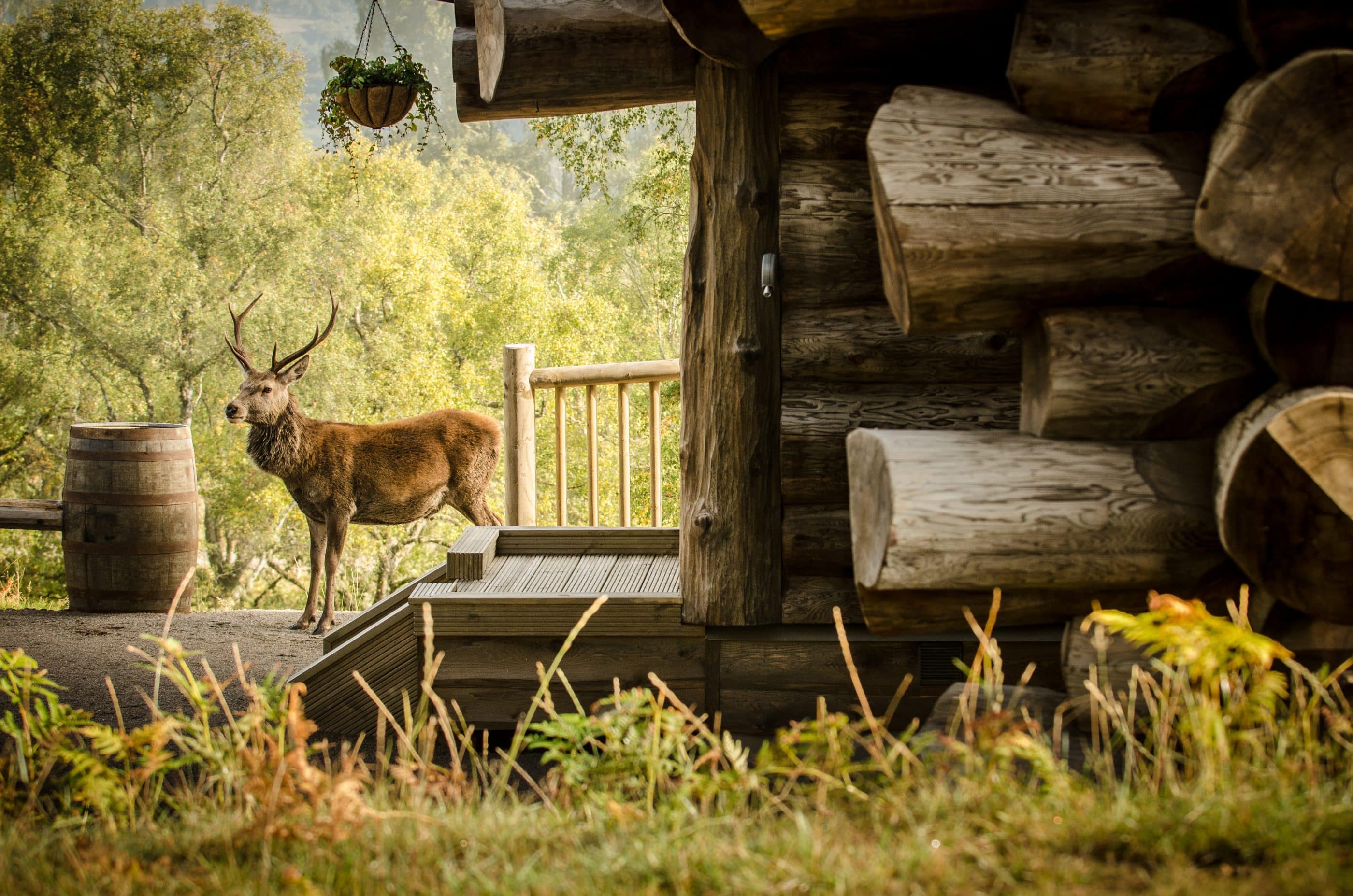 The Guests
When it comes to great guests, we truly are spoilt. And our guests in 2016 did not disappoint. We welcomed some amazing people to our cabins, who all seemed to enjoy their stay almost as much as we enjoyed having them. One of our guests even made us freshly baked bread, while another wrote a song about us.
From Good To Great To Extraordinary
By the middle of the year, we had another reason to celebrate. We had reached a huge milestone on social media with 10,000 Facebook fans. In August, we celebrated our 3rd anniversary since first opening our doors and we were overwhelmed by our guests' continued love, support and encouragement as we celebrated this great moment.
Heavy September rains brought some great bonanza fungi foraging to Eagle Brae. And by October, we had reached yet another milestone – this time one we didn't even know was possible. We had reached 250 TripAdvisor reviews, all 5-star. We were also featured in Visit Britain's top tips for monster hunting.
As the year drew to a close, we were joined by our friends, family and guests for a wonderful night at our annual Struy bonfire. We made a film, welcomed 8 little snorters to the family and expanded the Eagle Brae fleet with an authentic tuktuk.
All in all, it has been a pretty exceptional year. Thank you to everyone who helped make 2016 a year to remember. We can't wait to see what 2017 has in store.