February Break in the Scottish Highlands
It might only be the second month of the new year, but you still deserve a holiday! The February break is coming up, and what better a time to visit the beautiful Scottish Highlands? Winter is a magical time at Eagle Brae log cabins, and with our own list of fun-filled holiday activities to draw upon, it's the ideal half-term getaway.
Eagle Brae activities
Our family-friendly luxury cabins are set on our own 8,000 acre estate, and there is much to explore. With plenty of spectacular local walks, the adventure begins as soon as you step foot outside. We also have mountain bikes available for hire, so you can explore the nearby cycle routes as well.
For families with children over the age of 4, we offer canoeing and kayaking and pony trekking activities. For over 12s, there's dog sledding, clay pigeon shooting and more. See our full list of activities here.
Where the wild things are
A visit to Eagle Brae is a chance to get close to nature. We are just three miles from the nearest eyrie and there are a large number of wild red deer, which roam the estate and sometimes approach the cabins. Walk the trails, wander the untrodden paths and see what you can find. Only the most keen-eyed amongst you will spot a golden eagle, but it's a magnificent sight.
During February, you may wake up to a blanket of snow, so you can look out for footprints left by animals. With the longer winter nights, you'll have a good chance of seeing the stunning Northern Lights here too. In the wee small hours, from your log cabin, you may just catch this mesmerising display of colourful lights dancing across the sky.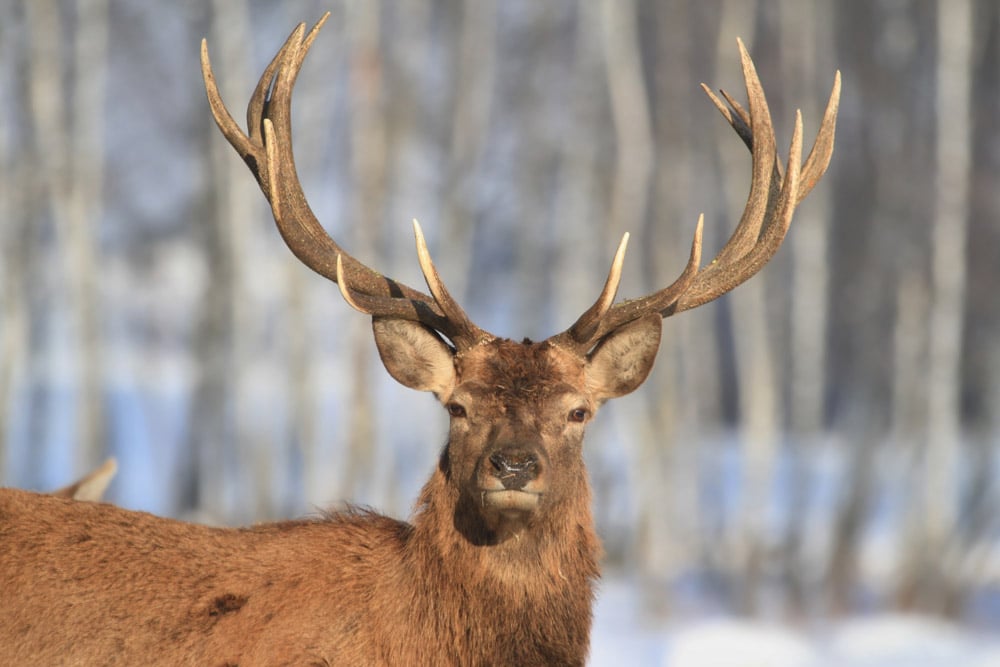 A monster of a time
Eagle Brae is nestled on a hilltop in one of the most beautiful parts of Scotland. But we're also ideally located for day trips out to Inverness and Loch Ness, which you can reach by car in 30 to 45 minutes. Inverness sits on the shore of Loch Ness, home to the famed Loch Ness Monster, or 'Nessie'. There are a number of sightseeing cruises around the loch, so be sure to pack your camera, just in case that mythical beast rears her head!
Bring the whole family
There's never a bad time to visit the Scottish Highlands and the February break is no exception. See the sights, tour the lochs and find out why this is regarded as one of the most stunning parts of the world. Take a look at our family-friendly log cabins and book your February break today. You can bring the dog along too!