Honeymoons at Eagle Brae
The Scottish Highlands is well-reputed as one of the most gorgeous natural locations on the planet. With sweeping vistas and forests, wonderful towns and lochs, it's not hard to see why. For that very reason, Scotland also maintains a reputation as a romantic, history-rich country. And our luxury Eagle Brae log cabins in the heart of the Highlands make the perfect destination for a romantic honeymoon in Scotland.
The perfect getaway
Eagle Brae log cabin resort is set on a secluded Highland hilltop. We offer 10 unique cabins, each with its own special features and character. Set on a beautiful 8,000 acre estate, with the allure of the wilderness all around. A place where golden eagles soar in the sky and wild deer walk past your kitchen window. So it's easy to see why this is the perfect getaway for honeymooners.
Our 5-star cabins are cosy, luxurious and private. All are hand-made with great attention to detail and care for the environment. Nothing is mass-produced. Thought goes into every tiny detail. Modern appliances, luxury furnishings, cosy underfloor heating and convenient guest services ensure you'll want for nothing.
We'll welcome you with a hamper full of goodies, including local whisky, beer, shortbread and crackers. You can also order groceries, wine, quality meats and a choice of delicious home-cooked meals, direct to your cabin via our online delivery service. Our meals are ready to go straight into the oven, no preparation required! We also run a programme of outdoor activities, such as canoeing, dog sledding and clay pigeon shooting, for those looking for a little adventure.
Take a romantic stroll through the glen
As we've mentioned, the Scottish Highlands makes for a stunning honeymoon destination. Our cabins are close to the scenic natural reserve of Glen Affric, where there's plenty to see and hundreds of established paths to walk. The especially adventurous can head off the beaten path for a more spontaneous but no less romantic stroll through the Highlands. Wildlife is abundant, so there's always something new and exciting to discover. Spend a day exploring, then return to your home away from home here at Eagle Brae to warm up by the fire with your significant other.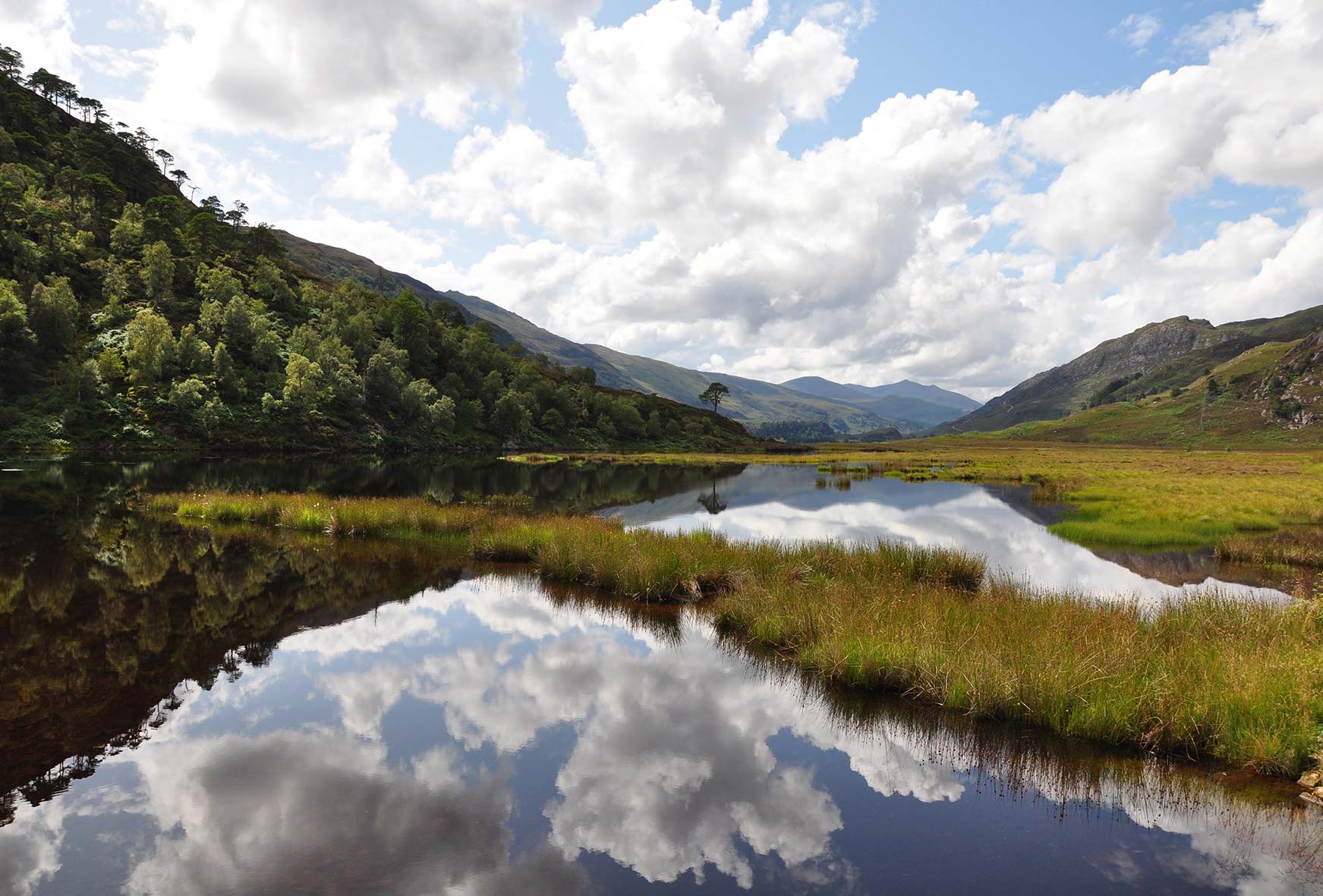 Scotland's hidden beauty
When you're done relaxing in front of your fire, there's still tons to see and do in and around Eagle Brae. The closest town just so happens to be Beauly, meaning "beautiful place". Set on the banks of the River Beauly, with a High Street full of places to eat and shop, this makes for an excellent day trip. There are many other wonderful towns and villages all on the doorstep too, so you won't run out of places to visit.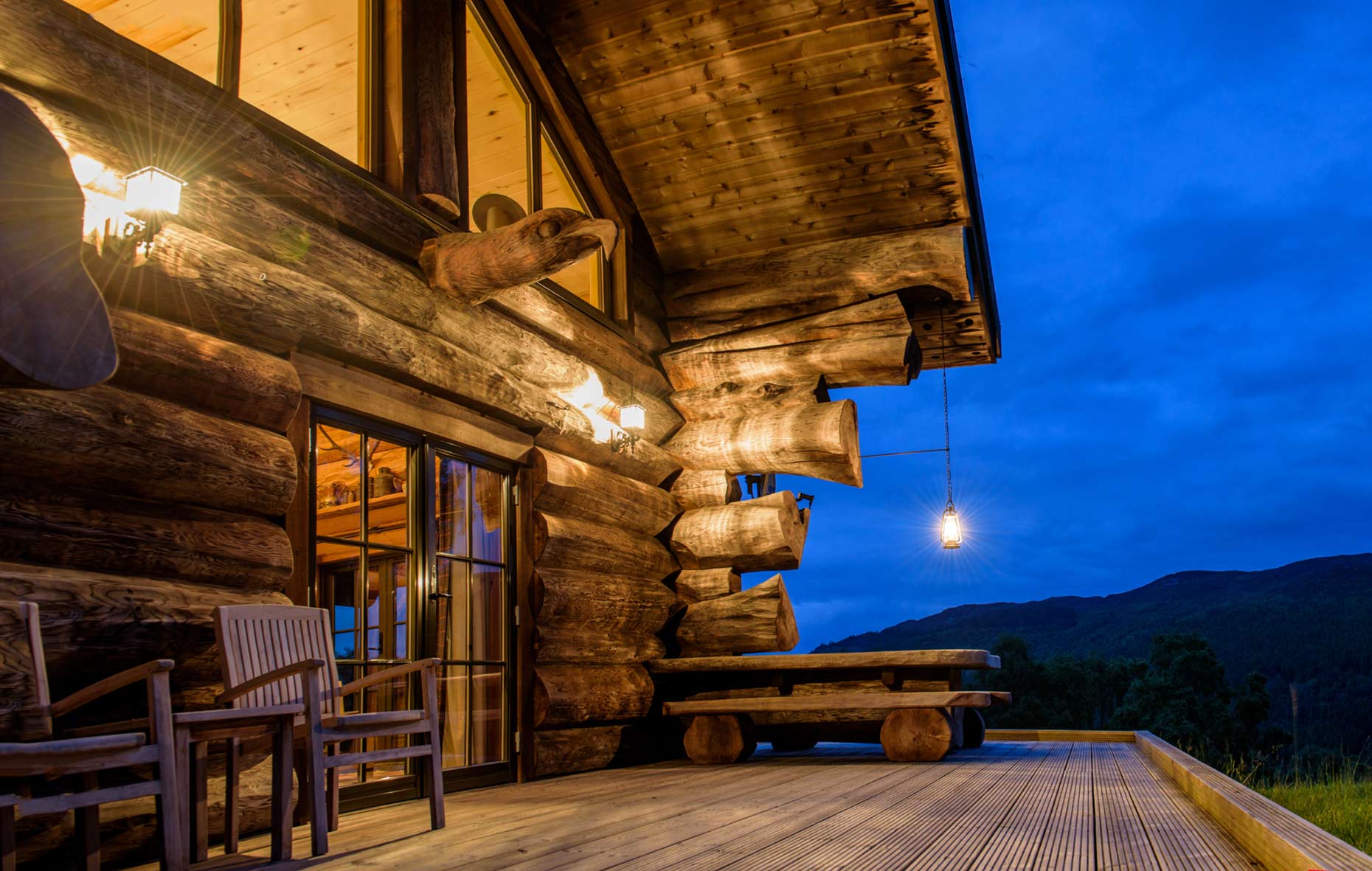 So, treat yourselves to an unforgettable, romantic honeymoon in Scotland, right here at Eagle Brae. What better way to spend it than curled up in front of a log fire with your partner in a luxury log cabin, surrounded by the magnificent Scottish Highlands?