There's no better place to spend quality time with the family than in the great outdoors, surrounded by nature and wildlife. So, if you're looking for somewhere to spend log cabin family holidays this summer, Eagle Brae is the perfect choice. Here, you'll be transported to a tranquil world where wildlife is abundant and there are plenty of family activities. Our spacious log cabins sit in the heart of the Scottish Highlands, surrounded by mountains, lochs, rivers and lush meadows.
So, if you're planning your family holidays in Scotland, here are just a few reasons to choose Eagle Brae:
Log Cabin Family Holidays
Spending time outside is a great way to reconnect with the family and nature. Here at Eagle Brae we have plenty of fun activities for all ages. Start with a gentle stroll through pinewood forests where you might see foraging red squirrels and wild deer. Then, follow the trails along Glen Affric's nature reserve and watch golden eagles roam the skies above. Next, why not hop on a bike and enjoy a family bike ride along the lochs? Also, we can help organise pony treks. Here, guests of all ages can take a guided tour along the moorland and open hills on the edge of Glen Affric nature reserve.
Wildlife and Nature
Nestled within wild glens and beneath soaring mountains, Eagle Brae sits in the heart of the wild Scottish Highlands. Here, you're surrounded by nature's finest sights, sounds and smells. Take a family walk through Strathfarrar's pinewood forest or along the beautiful wildflower grasslands. You might even see sightings of Scottish crossbill birds, red squirrels or herds of red deer. Then, head to the glistening lochs or the rushing Rivers Farrar and Glass. And, if you're lucky, you might see black-throated divers and kingfishers diving into the water for food. Then, at night, whilst sitting on the deck of your cosy log cabin, you can stare up at the stars while owls hoot in trees.
Exploring Scotland on the Water
If you're looking to enjoy some time on the water during your Scotland summer holidays, you're in the perfect place at Eagle Brae. Here, we are situated at the point where Rivers Farrar and Glass join the River Beauly. Adventure-lovers can enjoy kayaking on the faster water of Farrar. Or, if you're looking for a leisurely cruise with the family by canoe, the tranquil waters of Rivers Glass and Beauly are perfect. Then, take a guided canoe tour to Loch Beinn a Mheadhoin and Loch Affric, and soak up the peace of the wilderness with the family.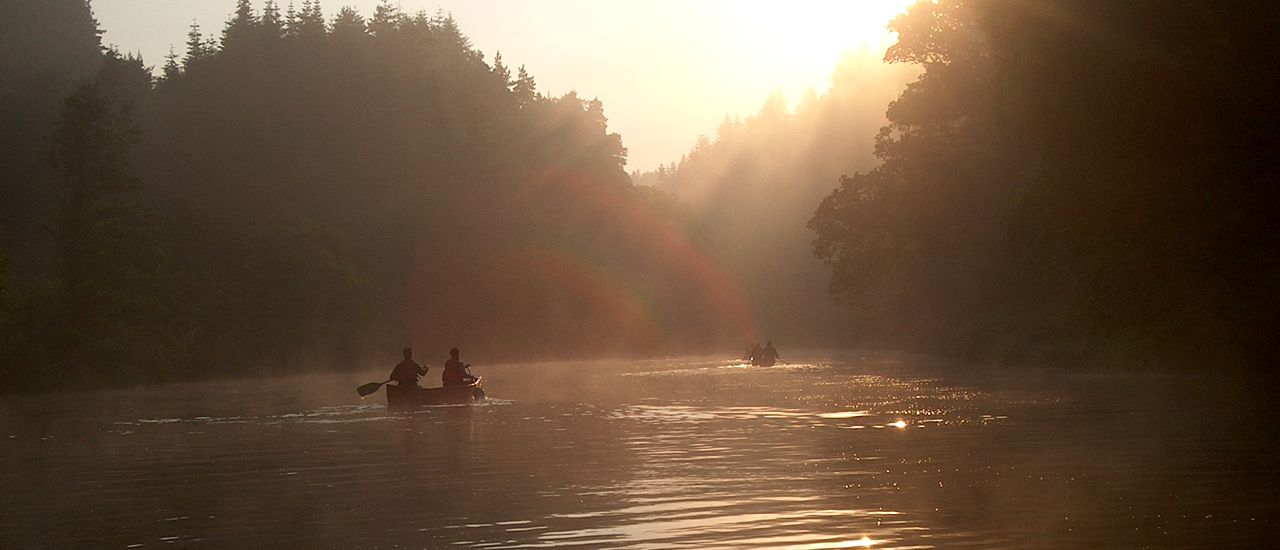 Highland Games
The Highland Games are a strong part of Scotland's heritage and history. You'll have a fantastic family day out, with games, dancing, delicious food – all within a scenic setting. The Inverness Highland Games takes place every July, providing the perfect day out for guests enjoying log cabin holidays in Scotland at Eagle Brae. Here, there are tug-o-war and caber toss games, plus athletic field competitions. And, you'll find plenty of entertainment with piping and drumming, traditional Scottish dancing, and stalls selling Scottish food, drink and souvenirs.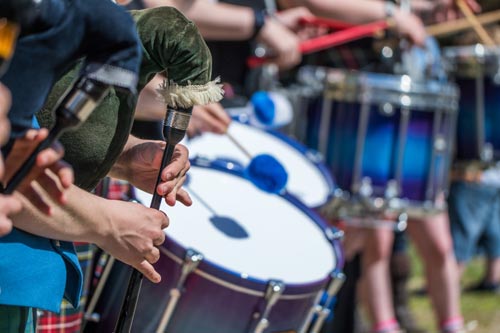 Here at Eagle Brae, log cabin family holidays will leave you with a lifetime of precious memories. So, if you're planning to escape to the Scottish Highlands this summer, check out our special offers and get ready for a fun family adventure.